When it comes to AR-15 pistol carry cases, there are several good cases to choose from. No matter if you are carrying your AR pistol to the range or just keeping it safely stored at home, you'll need a high-quality case to store and transport it.
It's important to choose the right case for your AR pistol for many reasons. Namely, you are spending your hard-earned money, and you want the best bang for your buck.
With the uncertainty in the AR pistol brace market, people may be looking to SBR their AR 15 pistol. Our AR 15 pistol carry cases work for both SBR's and AR15 pistols.
Gun forums are filled with questions about AR pistol carry cases so we are going to do our best to answer as many questions about carrying cases as we can.
Discreet vs. Tactical
Choosing between a discreet case and a tactical case is typically a pretty easy decision.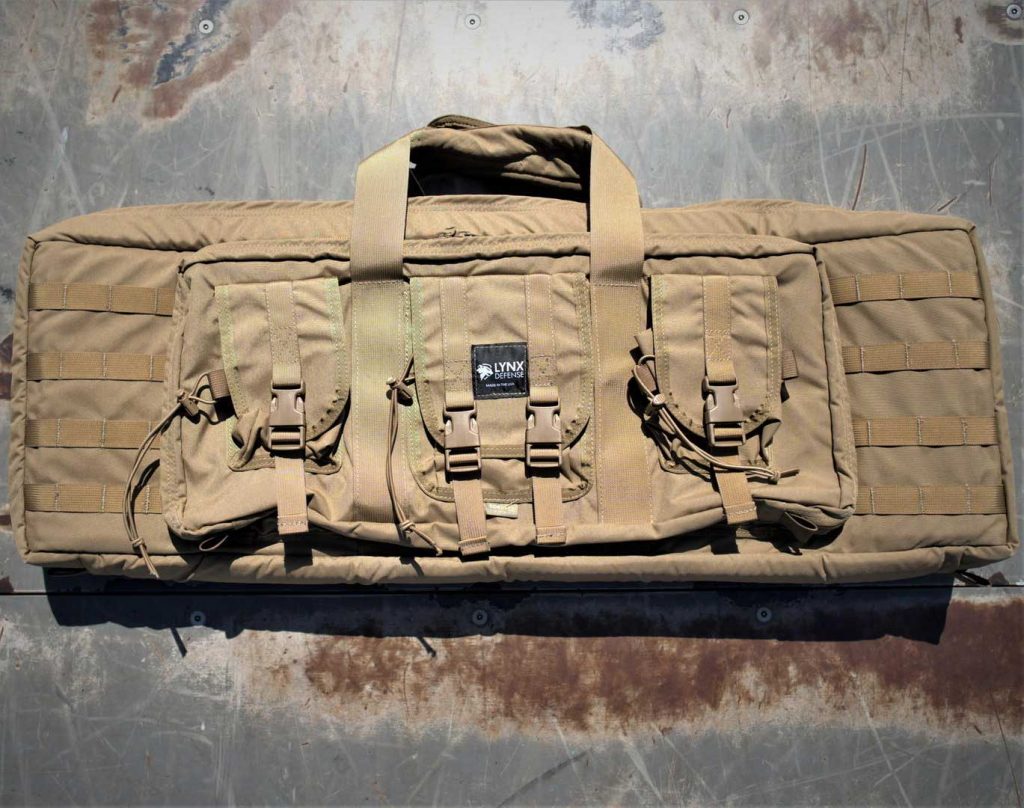 Tactical carrying cases have a particular look; often, molle webbing and color are big factors. Some other nomenclature on a case gives it away as tactical, including pockets, bungee cord, obvious color sets like tan often give away what's in your bag. Many people don't care if people know what's in their bag. Some people even want their bag to look tactical, and there's absolutely nothing wrong with that.
But for those that want to fly under the radar, there's discreet rifle bags.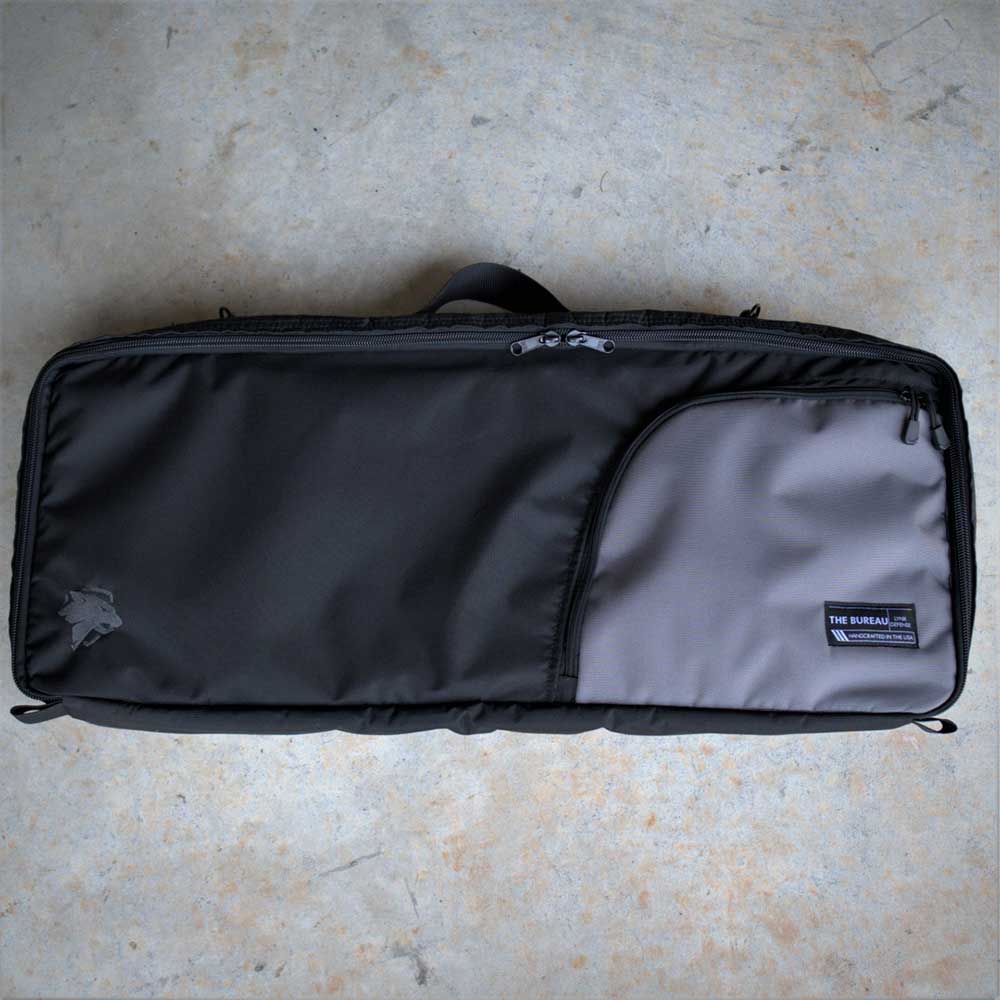 Discreet AR 15 pistol carrying cases are becoming a new normal. Because of the common use of pistol stabling braces, AR15 pistol carrying cases are become more popular. AR 15 pistols are now offered by nearly every AR company in the firearms industry.
There are a number of reasons to build a AR 15 pistol, but that's not what this article is about. Many people build a smaller more compact rifle to be able to conceal it better and the entire premise of concealment is being discreet.
So we built The Bureau, an AR 15 pistol carry case, so there was a discreet case that was purpose built for a AR 15 pistol. These bags are great for anyone who doesn't want to draw attention to their AR pistol. However, some of the features that are custom too in tactical cases may be given up if you go for a discreet rifle case.
Regular Rifle Case vs. AR Pistol Carry Case
So why wouldn't you just buy a full 36″ or 42″ regular rifle case for your AR 15 pistol? Well you can, there's absolutely nothing worth with that and at the end of the day it comes down to personal preference.
But if you spent all that time researching, building, or buying your AR 15 Pistol, wouldn't you want a purpose-built carry case for it? Some people will use a tennis racket case or a tool bag to carry their AR pistol. Why do that when there are much better options?
I would. Like we have stated before there are tons of options but we recommend carrying your AR 15 pistol in a discreet rifle case.
Soft AR Pistol Case
If you want a soft-sided AR pistol case Lynx Defense is your go-to. We make our soft AR pistol cases with 600D Polyester Magnatuff. It's rock-solid and some much even call it bulletproof! (It's not so please don't shoot it!)
We also use heavy-duty metal zippers and high-quality thread so your investment is well protected. You can read more about how our Bureau AR 15 Pistol carry case is made on the product page.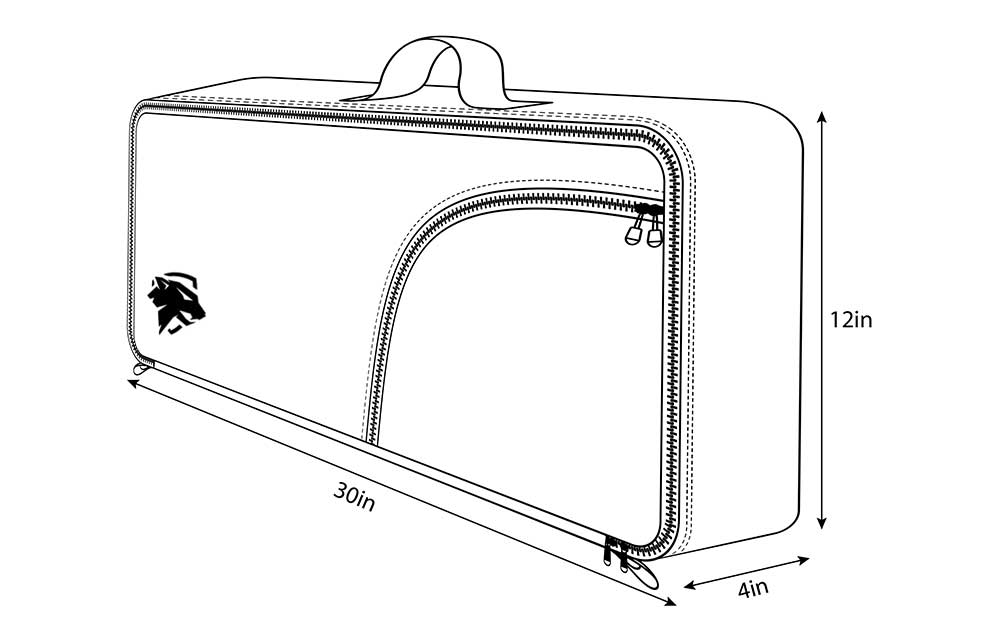 What Size AR Pistol Carry Case?
Determining the right size case you need to buy is critical. We built our Bureau rifle case around a 10.5″ AR Pistol or SBR. That allows for guns with overall lengths up to 29″ to fit into the Bureau case.
If you have a shorty AR-15, or what is often called a sub-gun, you may be able to downsize your case making it even easy to blend.
Typically, sub-guns have a 7.5″ or less length barrel and an overall length less than 22″. There is no legal definition of a sub-gun only a loose industry categorization.
If you have a subgun consider a case such as The Byte – Submachine gun case.
Should I use a Backpack?
Backpacks are a great option if your AR 15 pistol has a law tactical folder or is an extremely small package. Some people even separate the upper and lower from each other to put into a backpack. All of these methods are perfectly acceptable.
It really comes down to what is the best solution for you. Do you want it to deploy quickly? Do you just need to conceal the fact you are carrying a rifle/AR pistol? All of these, and more, are questions you need to ask yourself and answer before you settle on your carry case purchase.