Whether you live there or you're just visiting California with a firearm, you need to be aware of specific laws pertaining to traveling with a handgun. It is legal to transport unloaded firearms, but there are specific requirements to meet in order to do so lawfully. A lockable gun case is required to travel in California.
We've done the research for you on what it means to be compliant with California's gun laws when traveling and how to use a Lynx Defense bag with an approved gun lock while in the state.
Transporting Handguns in California
Unlike many other states, California requires you to store and lock your handguns while you are traveling. The California Attorney General's website states:
Pursuant to California Penal Code section 25610, a United States citizen over 18 years of age who is not prohibited from firearm possession, and who resides or is temporarily in California, may transport by motor vehicle any handgun provided it is unloaded and locked in the vehicle's trunk or in a locked container. Furthermore, the handgun must be carried directly to or from any motor vehicle for any lawful purpose and, while being carried must be contained within a locked container.
Pursuant to California Penal Code section 16850, the term "locked container" means a secure container that is fully enclosed and locked by a padlock, key lock, combination lock, or similar locking device. This includes the trunk of a motor vehicle but does not include the utility or glove compartment. – eginfo.legislature.ca.gov
This means even if you are traveling in a vehicle with a trunk, you still need a locked container to move the firearm to and from the car. It also applies whether you are driving the vehicle or are riding as a passenger.
Are Lynx Defense Pistol Range Bags lockable gun cases?
Short Answer: Yes. But the locking mechanism is not included.
Our bags can be locked by a small padlock, key lock, combination lock, or other security locks that comply with California law. Lynx Defense bags are one of the only lockable gun bags made in the USA.
How do I lock the Pistol Range Bag?
Locking the pistol range bag is simple. Take your approved locking mechanism and place one end around the D-Ring for the shoulder strap on the right side of the bag.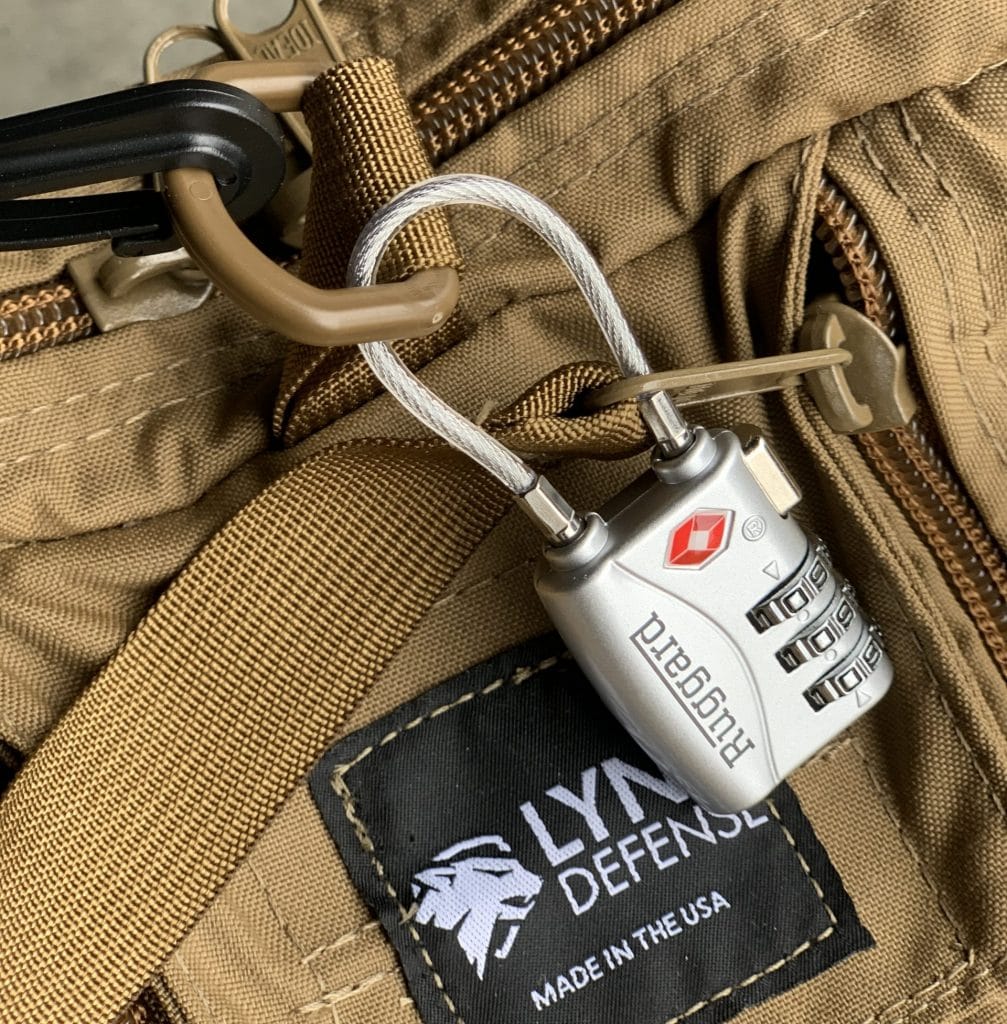 An easy way to tell if you have the right side of the range bag is to note the flap with the Lynx Defense label sewn on it. Next, place the pull strap through the lock or through the eye hole of the zipper.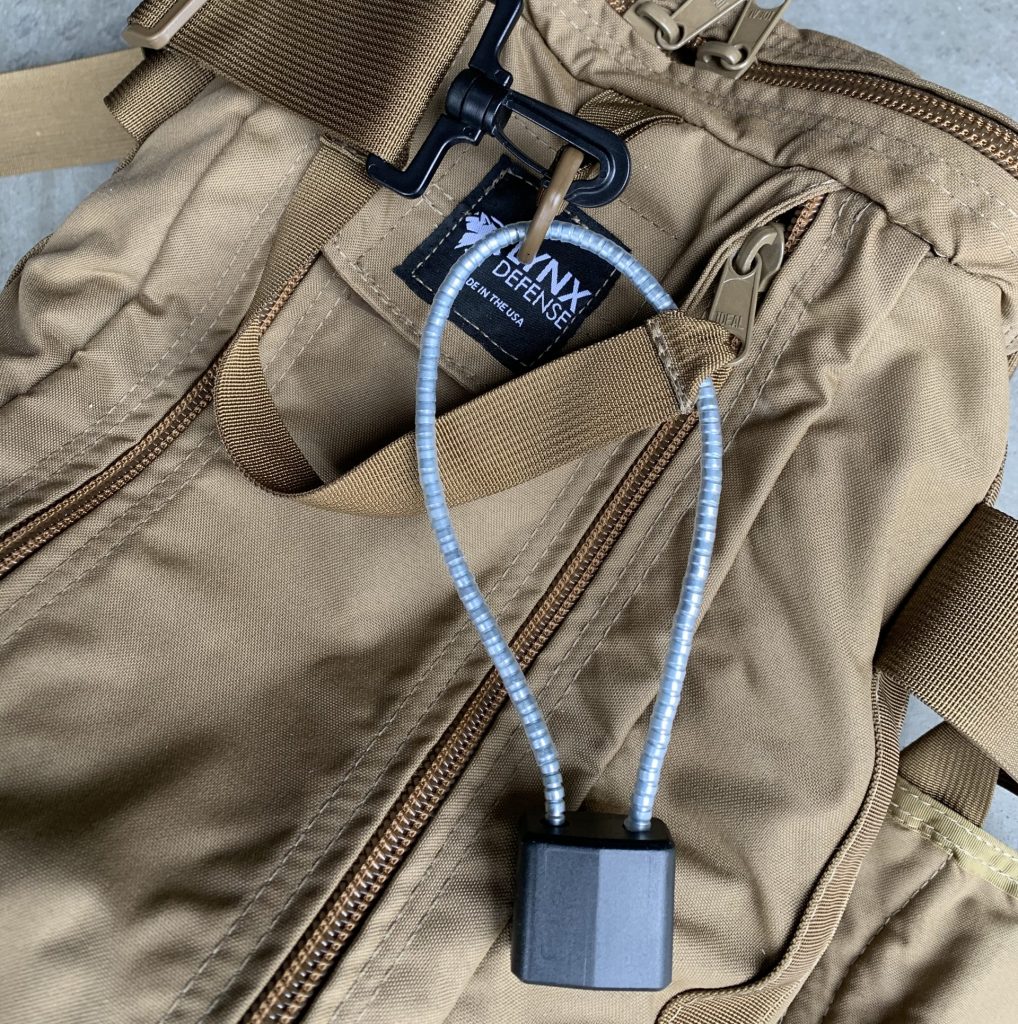 This effectively locks the bag and prevents it from being opened without a key or combination.
How do I lock The Concord?
The Concord has the same main compartment design of the Pistol Range Bag. So locking The Concord can be done using the same method described above.
The Concord uses different zippers on the side pockets and those zippers can be secured by placing the locking mechanism through the two separate tongs.
Is this a lockable gun case for air travel?
No. Lynx Defense gun cases do not meet the requires that the TSA requires for a lockable gun case. Please do not try to lock your Lynx Defense gun case and fly with it.