Lynx on the Prowl: Ankle Medical Kit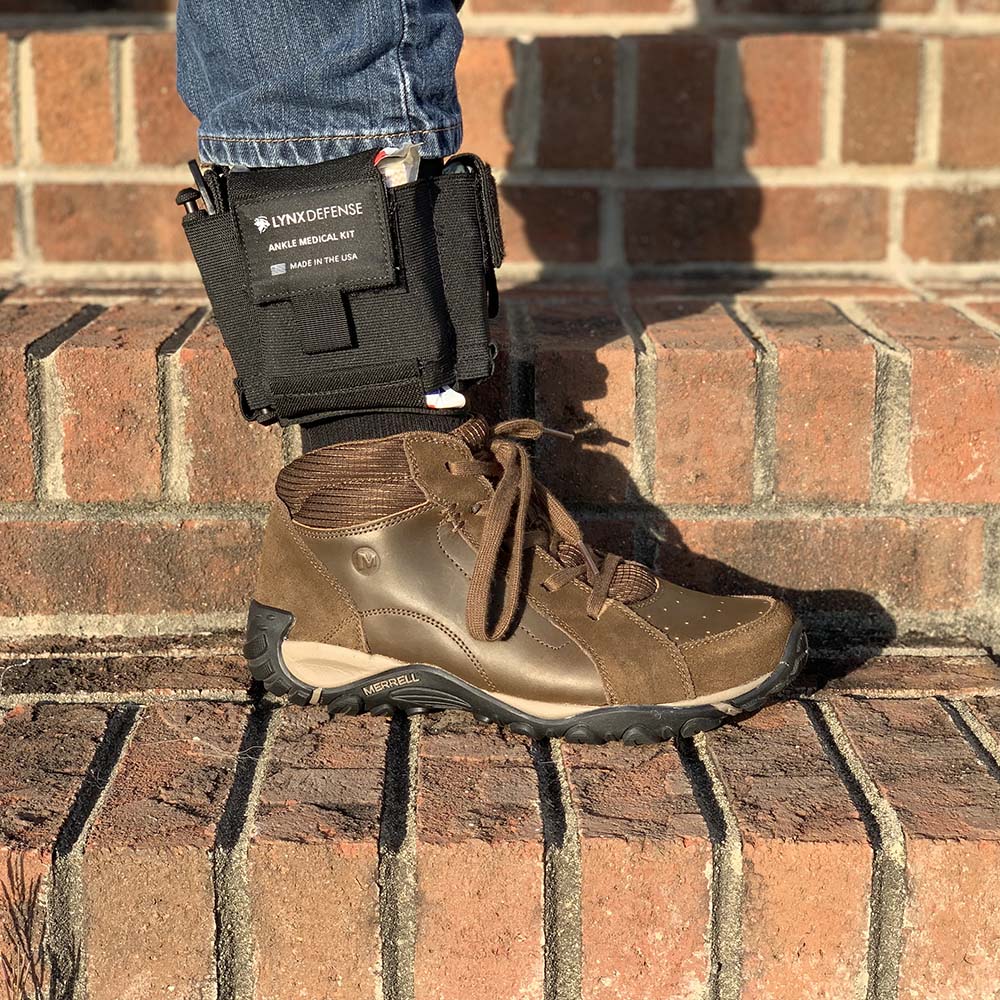 At Lynx Defense, we believe in bringing you the best products we can make with the highest quality, American-made materials we can find. But don't just take our word for it. Hear from real customers about their experiences with Lynx Defense in our new Lynx on the Prowl Q&A series. Below Tommy from Free Field Training tells us why he chose to purchase the Lynx Defense Ankle Medical Kit and its practical applications in his life on the job.
---
Name: Tommy, Free Field Training
Profession: Police Officer
Lynx Product of Choice: Ankle Medical Kit
What did you choose the Lynx Defense Ankle Medical Kit?
I needed a way to carry medical gear that met uniform requirements for my police department. The Lynx kit allowed me to have a tourniquet and pressure dressing on my person at all times.
How often do you use it?
I "use" it as little as I can, but I wear it daily at work.
Where is the most adventurous place it has come in handy?
We had an officer shot in the leg last year and one of my friends was thankfully wearing his Lynx ankle medical kit. I provided scene security while he used the tourniquet on his kit to stave off bleeding until we could get the scene secured for the fire department.
What is your favorite thing about the Ankle Medical Kit? And what would you change about it?
I like that it is discreet. If I could change one thing it would be the velcro attachment. After time it starts to wear out. I would prefer a flatter when loaded one wrap style velcro like is used on high end concealable vest covers.
What would you say to someone in the market for an ankle medical kit?
I'd say if it meets your agency's standard operating policy (or really even if it doesn't because nobody is going to see it) then go for it. Great peace of mind at a super reasonable price.