We have been fortunate that our business has been booming despite COVID-19 and the other challenges it presents. During this unbelievably busy time for us, we've taken a look at our overall business operations to determine how we can streamline orders and speed up production and delivery times for our customers.
Today, we will remove two of our exterior color options from our pistol range bag lineup. This allows us to more quickly produce and keep in stock our product lineup of pistol range bags and get customer orders out faster.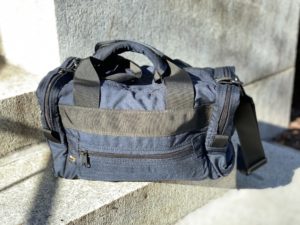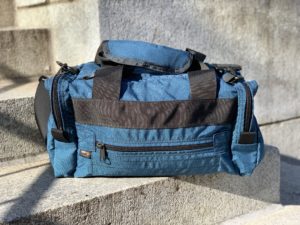 Read on for a few rapid-fire answers to questions you may have right now.
Can I still order a Navy or Blue pistol range bag now?
Yes, we will accept backorders of the Navy and Blue bags until 10/23/20 at 5 PM ET. After that time, we will no longer accept orders for those colors and they will not be an option on the standard pistol range bags.
What if I want a Navy or Blue pistol range bag?
We aren't getting rid of those color options completely. We are just removing them from the standard production bags to streamline our offerings. They will still be available on our custom pistol range bags when those orders are open. We hope by making this change it will allow us to open up the custom pistol range bag orders more often.
What if I already ordered a Navy or Blue pistol range bag?
If you already placed an order for a Navy or Blue pistol range bag, have no fear! We are going to make it and get it shipped out to you in our next run, which is in pre-production now.
How soon will my order ship?
We do not provide shipping days, but the reason we are capping the backorders on 10/23/20 is that we expect to be cutting the pistol range bags at that time. We want to ensure that all of the Navy and Blue bags are cut and sewn in the next production run.
---
If you have any other comments, questions, or concerns please reach out to us using the contact us page or by using the chat feature at the bottom right of our website. We look forward to talking with you and helping you in any way that we can!