Description
Made in the USA
Berry Amendment Compliant
Our rifle bags are made with Cordura fabric which is a rugged and durable performance fabric for a variety of end uses.  Cordura offers enhanced tear and abrasion resistance, and long -lasting durability.
Buttstock & Barrel Security
Much like hard cases, you don't want your rifle to bounce around in your soft case. With our two retention straps and stock and barrel pockets will insure your rifle stays in place.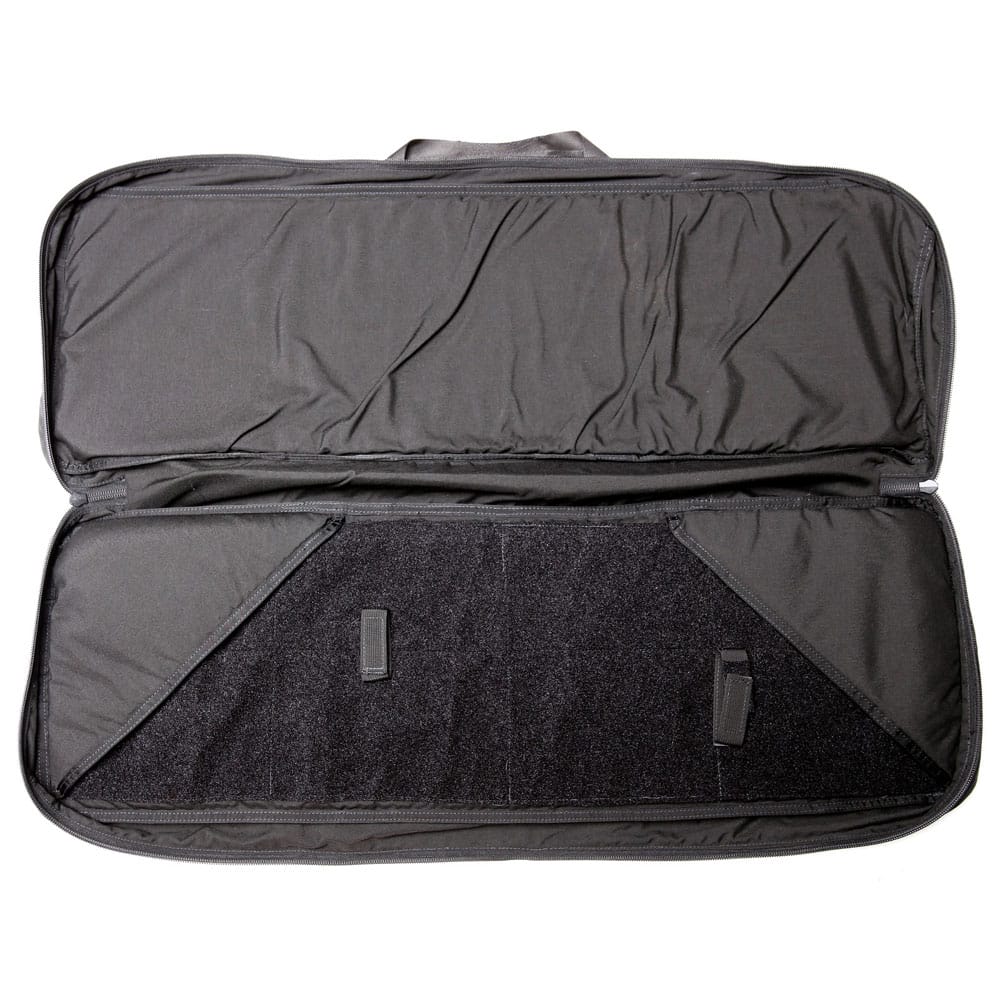 Backstraps or Single Shoulder Strap
Want backpack straps or just a single strap? Our optional add ons allow you to make the single gun rifle bag your own.
We have created our single gun bag with interior straps that we guarantee will be in the right place to secure you firearm. We can guarantee this because we have created a bag that allows you to move the two retention straps to whatever position fits your setup best.
Add backpack straps or a single point
A no nonsense rifle bag that's easy to customize.
FEATURES
100% Made in the USA Single gun rifle case(Berry Amendment compliant (USC, Title 10, Section 2533a))
Dimensions: Length: 36in Width: 4in Height: 12in
Two rifle retention straps that can be moved through the bag
Two side pockets for magazines, ammo, and gear
Front compartment with hook & loop closure
Bag will fit most 16in rifles with a collapsible buttstock
Durable 500D Cordura fabric
Our rifle bags are 100% American made and also Berry Amendment compliant. We are extremely proud to say our bags are manufactured in North Carolina.