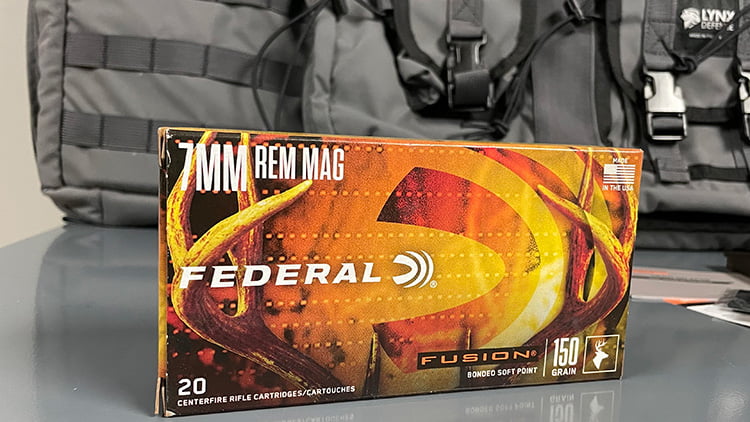 7mm Remington Magnum, also shortened and more commonly known as 7mm Rem Mag, was first introduced in 1962 and has been in production ever since.
History of the 7mm Remington Magnum
The 7mm Rem Mag was first released in 1962 and saw immediate success due to it being paired with the Remington Model 700 rifle.
This rifle was and continues to be wildly popular and is available in a number of calibers.
The 7mm Rem Mag parent cartridge is the .375 H&H Magnum and is a member of the belted cartridge family.
Belted cases, also known as belted magnum, are cases that have a "belt" or slight extruded ring around the case just above the rim base of the cartridge.
These case are not extremely common in today's use as similar cases like the 30-06 and .270 Winchester does not have the belt.
Purpose of the 7mm Rem Mag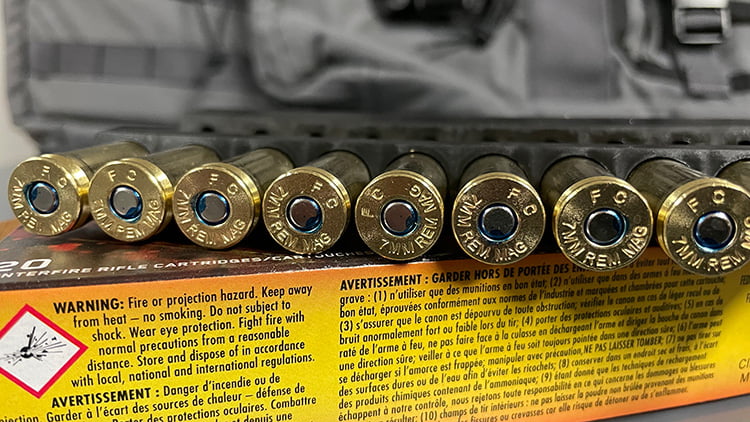 The 7mm Rem Mag is best known for hunting, specifically dangerous game, but the purpose of the 7mm Rem Mag was to get better and more precise headspace control in hopes to improve extraction.
The reliability of extraction is an extremely big deal while hunting dangerous game as you don't want extraction issues while trying to take secondary shots on target.
Performance
The performance of the 7mm Rem Mag is one to be reckoned with. The speed and force that the 7mm round delivers make it extremely popular for big gaming hunting in the US and Canada.
It also has become popular in Africa for plains game hunting.
The 165 grain Sierra GK BT round has a muzzle velocity of 2,950 feet per second. That's pretty consistent and close to the 140-150 grain 7mm bullets, which are only slightly faster.
The biggest difference is the foot-pounds of force on target the 165-grain bullet has 3,188 foot-pounds on target.
These numbers may not mean much to you but for comparison, a 55 grain 5.56 round has a muzzle velocity of 3,260 feet per second and 1,294-foot-pounds on target.
The 7mm Remington Magnum has a ton of force packed into it. Not nearly as much as a cartridge like the 416 Ruger which packs a massive force on target but is slower with a more limited range.
Guns that Shoot 7mm Rem Mag
Kinda goes without saying but if you haven't noticed yet the 7mm Remington Magnum is a bolt action rifle round.
Therefore all the big boy gun manufacturers that are in the bolt action space make a gun for the 7mm round.
I'm going to dive into a few of the most popular options on the market today.
Savage 110

The Savage 110 is a very affordable rifle as most Savage guns are. They focus on a market that wants to shoot and enjoy the outdoors but doesn't want to spend thousands of dollars to enter the market.
The Savage Model 110 has been around for some time and is definitely tested over the years.
The Savage 110 has modern ergonomics and features like a detachable box magazine and comes in a number of different models and stocks including polymer/synthetic stocks or classic wood grain stocks.
Tikka T3X

Tikka is a Finland-based rifle manufacturer that in recent years had really been making a splash with their rifles.
The T3x features a modular stock that allows you to change out your grip with ease. They also have made the front stock a modular design where you can slip over a larger foregrip on the rifle.
With the number of available models in the T3X lineup, you are bound to find the one just for you.
Remington 700

This article would be working without mentioning the rifle this ammo was created for in the first place.
The Remington 700 is an age-old rifle but it still shines in its own right.
Just the number of aftermarket accessories for this gun should show you how popular the model has been over the years.
Not much can be said about the Remington 700 that has already been said but it does make the list as the original gun for the 7mm Remington Magnum cartridge.
Winchester XPR

Winchester is somewhat of a wild card in 2022. Winchester is now owned by Browning and is starting to crank out rifles more and more.
Winchester is one of the firearms industry's oldest brands and is a true classic.
While a lot of their guns are modern in design and look but they are based on years of knowledge and rich history.
Bergara B-14
Bergara is a company that gets its name via its location in Bergara, Spain. These rifles have been around for a number of years and have also grown in popularity.
Known for their high-end barrels they are a fantastic option if you're looking for a new rifle for 7mm Remington Magnum.
Browning X-Bolt

Last but not least is the Browning X-Bolt rifle. The X-Bolt Browning is extremely well known and is a fan favorite for a number of hunters.
With its classic look and feel and John Browning's name on it you know you can't go wrong.
7mm Rem Mag Ammo
Finding 7mm Remington Magnum ammo can be a challenge in 2022 mostly because a lot of the ammo production is focused on popular calibers such as 9mm and 5.56mm.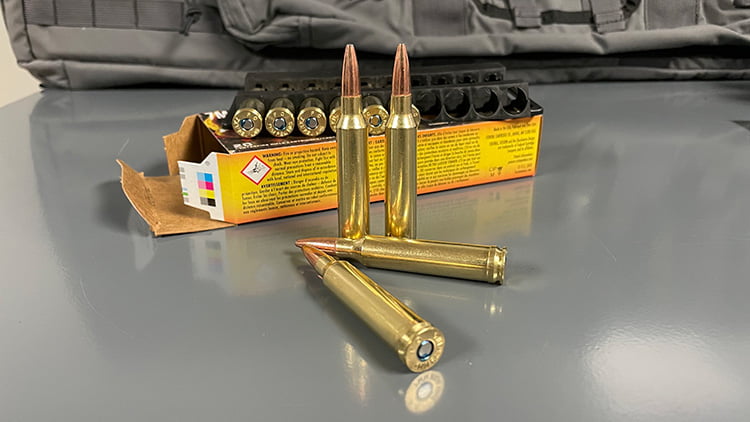 Hunting calibers really took a hit in the COVID era and thankfully the hunting cartridges are starting to bounce back into stock.
Price
The price on the 7mm Rem Mag isn't as crazy as you'd expect from a big game cartridge. While it's not cheap it's nothing like the 50 BMG or other massive calibers.
The price range of the 7mm Rem Mag is usually $2-$4 per round depending on what type of round and grain weight you purchase.
They are normally sold in boxes of 20 rounds and those range from $40-$60.
Availability
The biggest issue with hunting rounds these days is the non-common rounds took a back seat in the production lines of many major ammo manufacturers.
The 7mm Rem Mag rounds are still floating around at online ammo stores like Lucky Gunner, Optics Planet, Sportsmans Warehouse, and Sportsmans Guide.
You'll likely be hard-pressed to find them at your local gun store unless you live in an area that can maximize the effective range of the cartridge or hunt lots of dangerous/large game.
FAQ 7mm Rem Mag
What is a 7mm Rem Mag good for?
The 7mm Remington Magnum is perfect for hunting large and dangerous game as well as plains game in large open areas like Africa.
Is a 7mm Rem Mag bigger than a 30-06?
The 7mm Rem Mag is slightly larger than the .30-06.
The .30-06 does have a longer overall length and lacks the belt of the belted 7mm Remington Magnum.