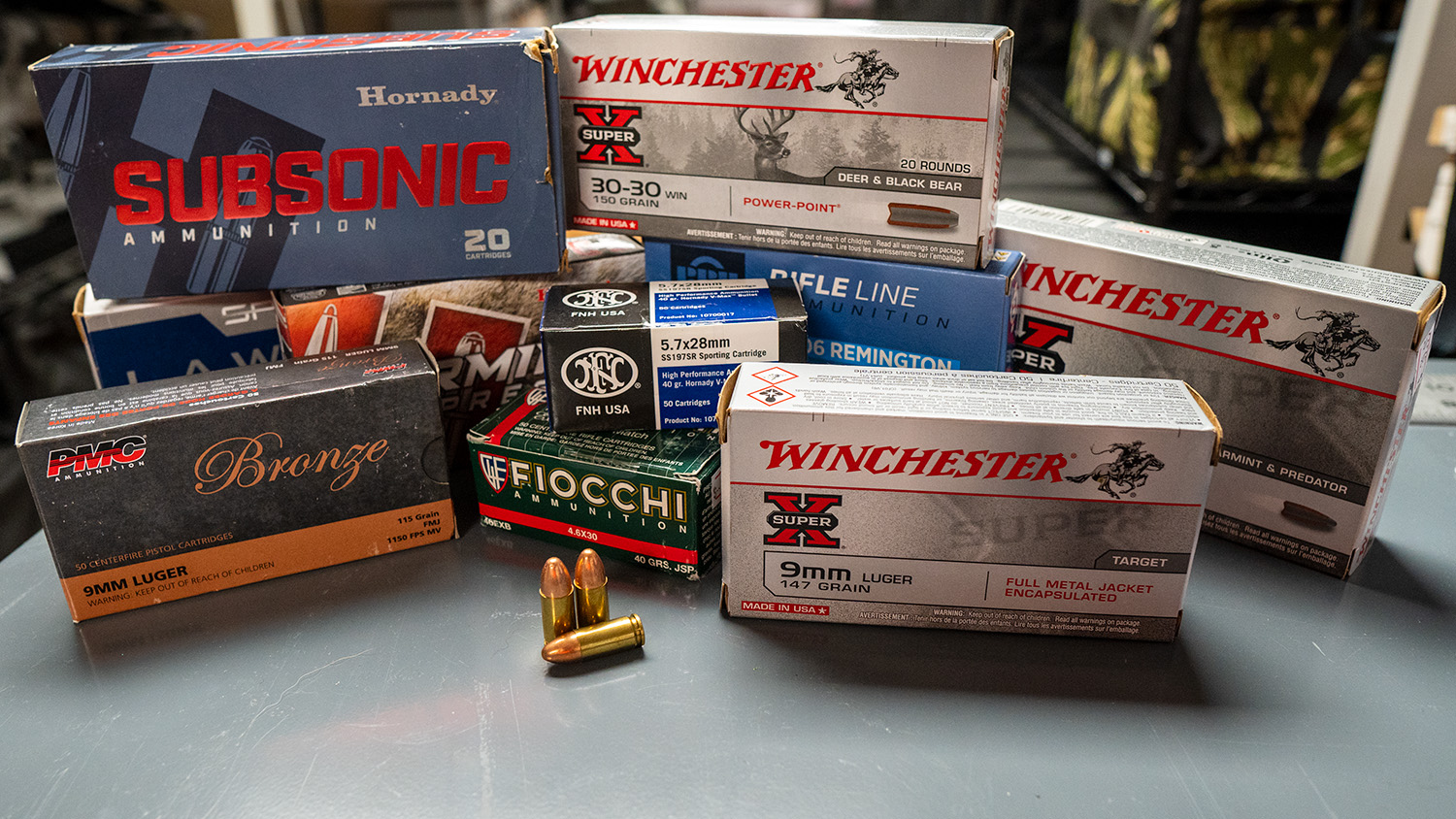 Ammunition is expensive. You want to ensure you are buying from a reputable dealer who will not overcharge you and will ship your order promptly.
There are many places to buy ammo online, but not all of them are created equal. Here is a list of the best places to buy ammo online, based on price, selection, and customer service.
The best places to buy ammo online
Buying ammo online got a bit hairy during the 2020 COVID pandemic and you weren't exactly sure who you could trust with your ammo orders.
But have no fear we have a vetted list of online ammo providers that are top-notch.
Palmetto State Armory (PSA)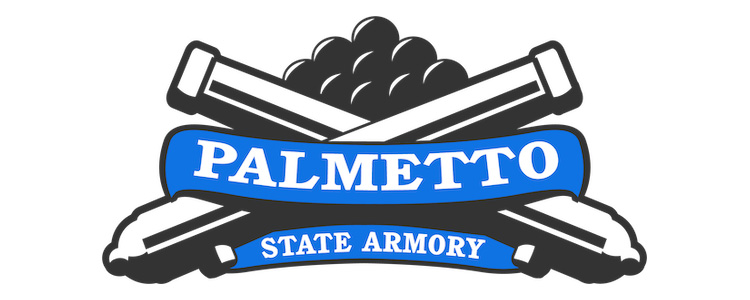 Palmetto State Armory (PSA) is a great place to buy ammo due to its wide selection, helpful website features, and reliable shipping and return services.
PSA offers a variety of cartridges, firearms, targets, tactical gear/clothes, and accessories from popular brands such as Remington, Beretta, Ruger, and more.
The company's website has a search bar and filter features which makes it easy for customers to find what they're looking for.
PSA also offers FFL Dealer Locator to help customers find a local store for their ammo purchases.
Reloading resources are also available on their website. PSA also guarantees fast shipping with orders typically shipping within 5 business days.
The company also offers a Full Lifetime Warranty on all firearms and parts they manufacture.
Lastly, customers can benefit from their clearance sales which can save a lot of money. With PSA's acquisition of AAC, they have started to manufacture their own brand of ammo under the AAC brand. All in all, PSA is an ideal place to buy ammo online.
LuckyGunner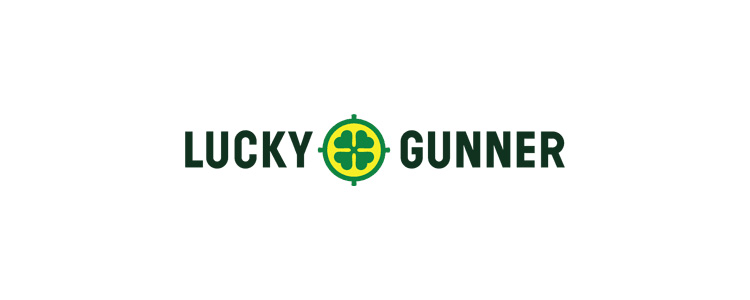 Lucky Gunner is another great online store to buy ammo online due to its wide selection of quality products, reliable shipping services, and overall great customer experience.
It boasts the largest ammunition stock in the US, with a live-time inventory system that ensures that customers are not disappointed due to out-of-stock items.
Their prices are consistently lower than competitors, and their fast shipping rates make it even more attractive for customers looking for quick delivery.
Lucky Gunner provides in-depth information about the products they offer, including tests they have done and links to other firearms-related content.
This helps customers make informed decisions when shopping for ammo.
Finally, they also offer a $100 store credit if an item in your order is out of stock due to their mistake, showing that they are committed to providing a great customer experience.
All of these factors make Lucky Gunner one of the best places to buy ammo online.
Ammunition Depot

Ammunition Depot is a great option for buying ammo online in bulk it offers customers great savings and free shipping for orders over $49 but that will soon change to $149 minimum orders.
If you are looking for bulk ammo online and signing up for their email newsletter will ensure you don't miss out on any great deals.
Optics Planet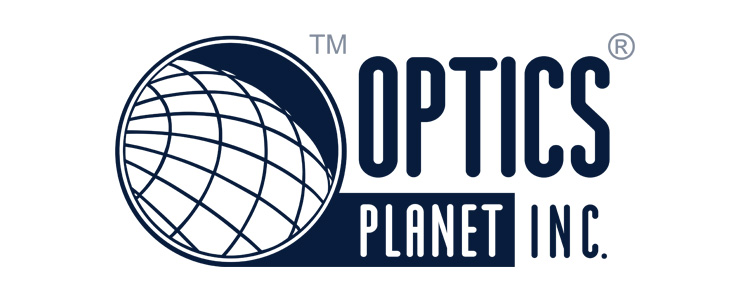 Optics Planet is a good place to buy ammunition for various reasons.
They have all the major calibers in plinking ammo plus more specialty selections like self-defense hollow points, hunting loads, and some unique calibers.
This selection is coupled with competitive prices and the availability of coupons that give customers additional discounts.
They offer a backorder option for out-of-stock items and returns within 30 days.
Optics Planet is a great place to purchase ammo due to its wide selection, competitive prices, and additional discounts.
Brownells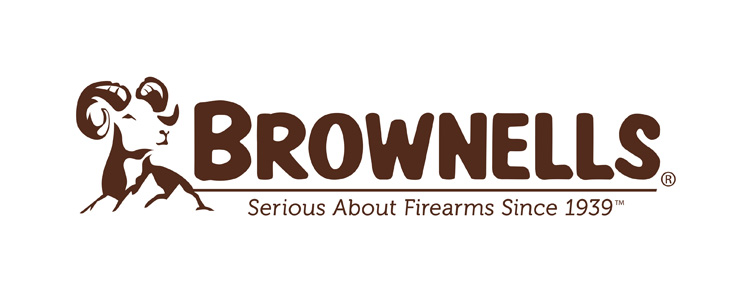 Brownells is an excellent place to buy ammo online due to its wide selection of products, new easy search tool, and good return policy.
They have almost every type of ammo available, as well as accessories, tools, and other items necessary for firearms.
Their new online search tool makes it easy to navigate through the products, and their return policy gives customers peace of mind when making a purchase.
Their customer service is also top-notch, with experts on standby to help with any questions and trained gunsmiths available by phone, email, and live chat.
Their long-standing relationships with major brands ensure quality products and competitive prices.
With a century-long history and a commitment to excellence, Brownells is a great choice for anyone looking to purchase ammo online.
Bereli
Bereli ammunition offers some great features that make it worth buying. These features include free shipping for all orders, discounts through their daily deals section, and a wide selection of other gear such as knives, tools, supplies, apparel, and footwear.
The shipping times are usually within 24 hours, so you can get your ammo quickly.
Berelli also has a customer service team ready to answer any questions you may have. Overall, Berelli is an excellent choice for finding great deals on quality ammo.
True Shot Gun Club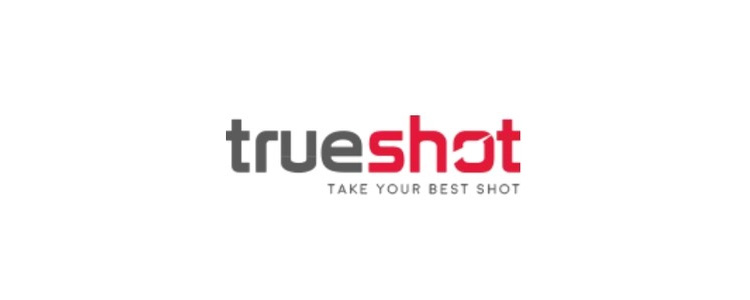 True Shot Gun Club is an excellent place for customers to buy shotgun ammo due to its numerous features.
It is the largest ammo dealer in Arizona and one of the top 10 in the entire US, providing customers with a variety of ammo options.
True Shot Gun Club offers a 30-day satisfaction guarantee, which is rare to find in the ammo world.
If customers are not completely satisfied with their order, they can simply return the unused item(s) including all original packaging at their expense within 30 days for a refund on that item
Furthermore, customers can take advantage of the available coupons with discounted prices, as well as free shipping on cases. True Shot Gun Club also provides customers with a strong selection of ammo.
With these features and more, True Shot Gun Club is the perfect place to buy shotgun ammo.
Cabela's
Cabela's is a great place to purchase ammo online for many reasons.
First, they have a vast selection of hunting and fishing equipment, from clothing to optics, making it a one-stop shop for all your needs.
Second, their prices on hunting ammo are very competitive, and their acquisition by Bass Pro has only driven those prices lower.
Third, they offer free shipping on orders over $50, making it a convenient option for ordering online.
Finally, they have a helpful customer service team available to chat, email, or phone to answer any questions. With all these features, Cabela's is an excellent choice for buying ammo online.
Sportsman's Guide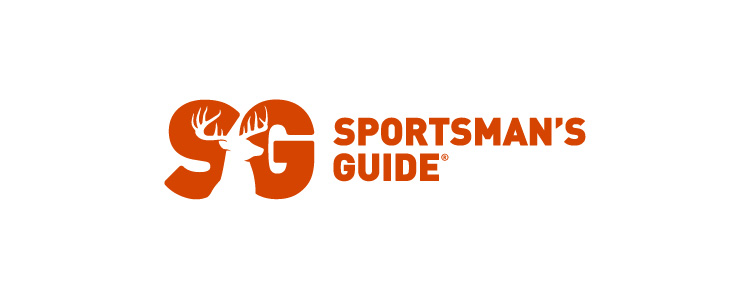 Sportsman's Guide is an online shop for firearms enthusiasts, offering a wide range of firearms, parts, and ammunition.
It's a great place to buy ammo online because it offers competitive prices, returns within 30 days, and a backorder option for out-of-stock items.
They too offer ammo back-ordering, which allows users to order out-of-stock items, and their 4 payments with zero interest or fees option make bulk purchases more manageable.
In short, Sportsman's Guide is an excellent online store for gun owners looking for a variety of ammunition, firearms products, and accessories.
Ammo Squared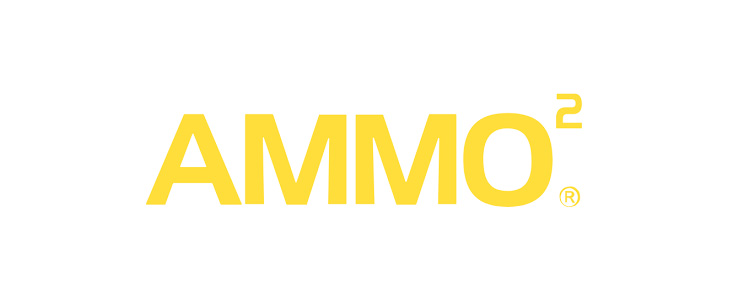 Ammo Squared is one of the best places to buy ammo online due to its unique functionality.
You can set a budget for the amount of ammo you want to buy per month and even if it doesn't amount to a full box or case it will hold that in an "ammo piggy bank" until you have reached your set amount.
You can set your shipping trigger that includes round count, overall value, and more and once that trigger is hit your Ammo order will ship.
With their vast selection of ammo from various manufacturers, such as CCI/Speer, Cor-Bon, Federal, Hornady, PMC, Remington, and Winchester, customers can trust that they are getting the best products for their needs.
The Ammo Squared idea allows you to buy ammo like it's any other household bill and it seems to work flawlessly.
What factors should you consider when buying ammo online?
With all the ammo scams running around the internet during the COVID era it's no surprise you are on the hunt to find good, reliable ammo suppliers.
Here are several different things to look for when ammo shopping.
Quality, Reliability, and Availability
When shopping for ammo online, it's important to consider several factors including quality, reliability, and availability.
Quality can be determined by researching the brands available and reading reviews from customers who have used them.
Reliability which is determined by the reviews and the reputation of the retailer should also be taken into account.
Availability is an important factor to consider. Different retailers may have different ammo availability so make sure you're buying from vendors who have the ammo you're looking for.
In terms of quality and reliability, look for brands that have long-established reputations, offer great customer service and have fair prices.
However, availability is also important to consider, as some brands may be difficult to find these days.
Ultimately, it's important to choose a reputable retailer that you trust to ship your ammo to your doorstep so you can hit the range.
Price
When buying ammo online, one of the most important factors to consider is the price.
Finding the best price can be difficult and you'll almost always save by buying in bulk. However, that is not always the case so be sure to break out your calculator and figure out your cost per round before clicking checkout.
Variety of Options
When it comes to buying ammo online, there are a variety of options available. Some of them are legitimate some of them are outright scams.
When comparing online ammo retailers, shoppers should be sure to look at the selection of ammo and if they have EVERYTHING in stock then it's likely a scam.
Even the biggest names in the industry have a hard time keeping every flavor of ammo in stock.
One might have 5.7x28mm but not your 450 Bushmaster, you might have to dig for some of the rare calibers.
No matter what type of ammo you are looking for, there are sure to be options available online just make sure you vet your options thoroughly.
Customer Service
Customer service can be hard to judge from afar but you can still get a feel for how the company handles issues with orders.
Reviews on platforms such as Google and Trustpilot speak volumes for companies as they have no direct control over those review mediums.
The more well-established companies are around because they could scale and handle customer's issues respectfully and correctly.
Step 1: Check the reviews of the ammo retailer on different platforms such as Google My Business, Facebook, etc. to ensure they are trustworthy.
Step 2: Use the retailer's live chat support if you need to talk to a real person about something.
Step 3: Look at customer feedback and testimonials on the website of the retailer.
Step 4: Sign up for email notifications from the retailer to get updates on new products, deals, and discounts.
Step 5: Follow the retailer's social media accounts to get insight into the customer experience.
Step 6: Join online forums or Reddit/Discord threads dedicated to the discussion of ammo purchases.
Step 7: Ask your friends, family, and colleagues who have made ammo purchases recently for their opinions.
Shipping Time
The shipping time for ammo purchases depends on the location of the seller and the customer.
Most companies will ship an order out within 24 hours of receiving the order. Some can even ship your order same day depending on the volume, time zone, and other factors.
Guarantees and warranties
When buying ammo online, it is important to consider delivery insurance and warranties provided by the retailer.
Different retailers will offer different levels of protection and guarantees for their products.
Sportsman's Guide offers a variety of firearms products and a return policy of 30 days.
It is important to research the retailer you are buying from and make sure they have a good reputation, good reviews, and reliable customer service.
Finally, it is also important to make sure that the retailer offers a warranty and satisfaction guarantee so that you can be sure your purchase is secure and protected if something goes wrong.
FAQ
Still, have questions about where to buy ammo?
What are the best places to buy ammo online?
When it comes to buying ammo online, there are many options to choose from. It can be difficult to determine which places offer the best deals and quality.
To help make this process easier, we have put together a list of the best places to buy ammo online.
Where you choose to buy is up to you in the end but be sure to keep some of our tips in mind while shopping.
What types of ammo can I buy online?
When it comes to purchasing ammunition online, nearly all types are available.
The most popular calibers are 9mm, 223/5.56, and 7.62x39mm, among others.
These can be purchased from online ammo retailers such as Ammunition Lucky Gunner, Brownells, and PSA.
All of these sites offer secure checkout systems with PCI-compliant encryption for credit card information.
When browsing for ammo online, you can filter by manufacturer or caliber to find what you need.
Prices can vary from site to site, so it's best to take some time to compare the different retailers to see who has the best deal.
Aside from the type of ammunition, there are also different bullet tips to choose from.
These include full metal jacket (FMJ), soft point (SP), open tip match (OTM), and ballistic tip.
Steel ammo is also available on some sites and can be a good option if you are looking for something more cost-effective.
Finally, it's important to keep in mind any possible shipping restrictions based on your state when you are buying ammo online.
This can limit the types of ammo and firearms that you can purchase.
By understanding your local laws and regulations, you'll be able to make an informed decision when shopping for ammunition online.
Are there any discounts available when purchasing ammo online?
Yes, there are discounts available when purchasing ammo online.
Online retailers are able to offer lower prices than physical stores since they have fewer overhead costs and resources.
Retailers also offer discounts when buying in bulk. Retailers often provide special offers and free shipping when larger orders are placed, allowing customers to save even more money.
Is there a minimum order size when buying ammo online?
When it comes to buying ammunition online, one of the most common questions asked is "Is there a minimum order size?"
The answer to this question depends on the retailer you are buying from. Generally speaking, there is no minimum order but ammo is bought by the box or case. One thing to consider is the shipping cost of a single box could sometimes cost more than the box itself.
It is also a good idea to shop around and compare prices and discounts to get the most bang for your buck. Ordering more volume typically lowers the price per round.
What are the best sites for finding bulk ammo deals?
Finding the best sites for buying bulk ammo deals is a challenge, especially with store shelves often bare due to supply constraints and the influx of new gun owners.
To help, there are now online ammo retailers, ammo directories, and other resources to use.
To save time and get the best deals, AmmoSeek is the "Google" of ammo retailers and True Shot Gun Club has a great shipping program that pays for itself.
Palmetto State Armory is a great place to buy bulk ammo and LuckyGunner has some of the fastest delivery options.
Bulkammo.com is another favorite for bulk ammo purchases, as it makes it easy to compare prices and find in-stock ammo deals from multiple sellers in one place.
How can I be sure I'm getting quality ammo when buying online?
How can I be sure I'm getting quality ammo when buying online?
Check the reviews: Before ordering any ammo online, you should read reviews of the product and the website to ensure that you're getting quality ammo.
Consider the prices: Look at the prices of the ammo you're considering. If they seem too good to be true, then they probably are.
Examine the product: If possible, inspect the product before purchasing it. Read the label and make sure the product is what you expect it to be.
Look for a money-back guarantee: Many online ammo retailers offer a money-back guarantee if the product doesn't meet your expectations. Make sure you read the fine print and understand the terms before you buy.
Research the company: Research the company you're buying from to make sure it is reputable and reliable. Check review websites, social media, and forums for feedback about the company.
Check for licenses: Make sure the company you're buying from has the necessary licenses and permits to sell ammo online.
Read the shipping policy: Make sure you understand how long it will take for the ammo to arrive, and what the shipping cost will be.
Pay with a secure method: Credit cards are the safest way to pay for ammo online. Most websites are PCI compliant, so your information will be secure.
Are there any restrictions on purchasing ammo online?
Yes, there are restrictions on purchasing ammo online. Different states have laws that determine what type of ammo, who can purchase it, and where it can be shipped to.
For example, Washington DC does not allow any ammo purchases online, while New York requires that ammo be sent to an FFL or special seller.
Hawaii also does not allow any online ammo purchases or primer shipments. Some states require that online purchasers must be at least 21 to purchase handgun ammunition and 18 for rifle ammunition, be free of any criminal records, and not be undergoing treatment for any mental illness.