Shoot Steel targets is a manufacturer of premier AR500 steel targets located in Minnesota. These Made in the USA steel targets are now one of my favorite steel targets and currently, I'm running the 3/8″ AR550 12″x20″ Static-Target Package.
I'll report back once my Texas star comes in!
These targets are, of course, for my home shooting range and I'm always working on adding more range improvements and will document them on the home shooting range post.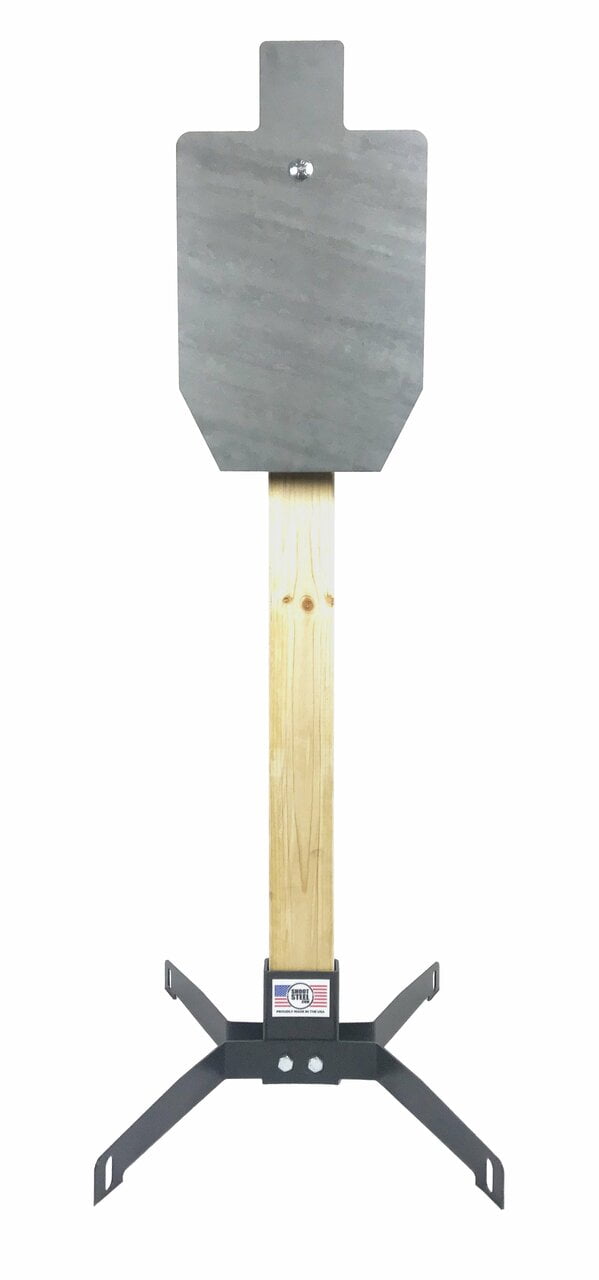 These AR500 steel targets are high quality easy to set up and a blast to use on the range!
First Impression
Upon arrival, it comes in a compact but heavy cardboard box, you can see it below.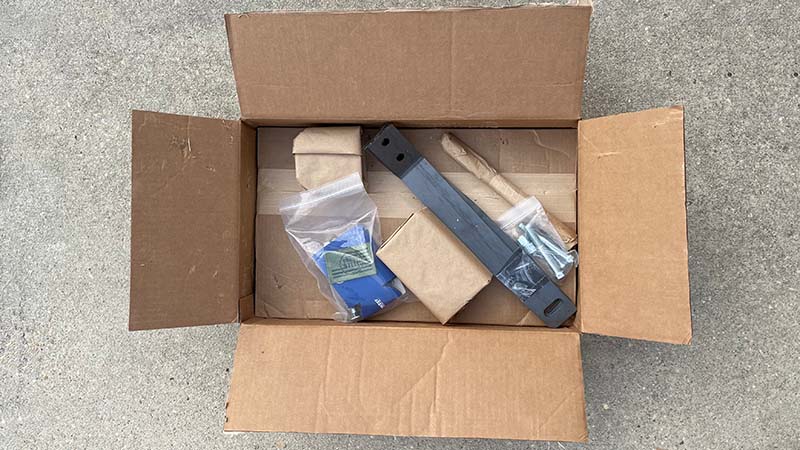 It's nicely packed and even includes a few extras, including a koozie, sticker, and patch!
Overall, it's very clean and nicely packaged for assembly.
Next, I broke out everything that was in the box it was only a handful of parts and it looked like this: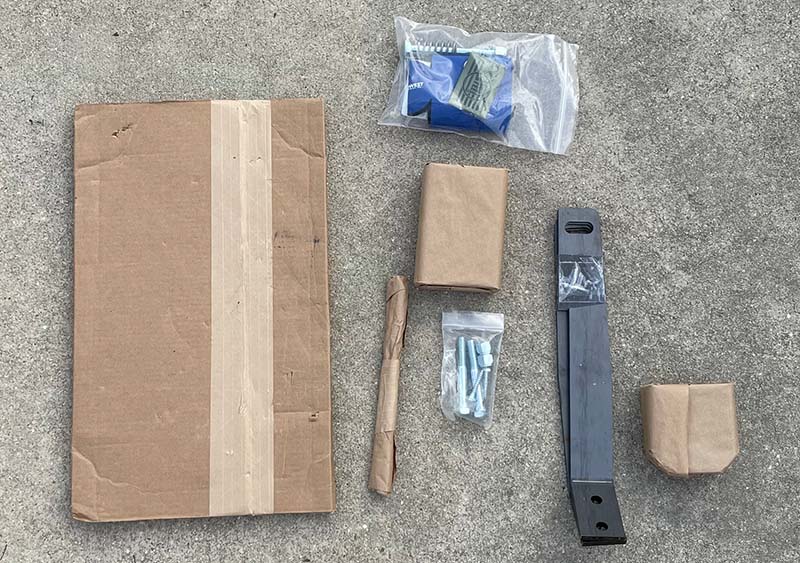 Many of the parts are individually packaged and wrapped to prevent damage during transit.
Next, I busted everything out of the box and wrapping and moved on to the install!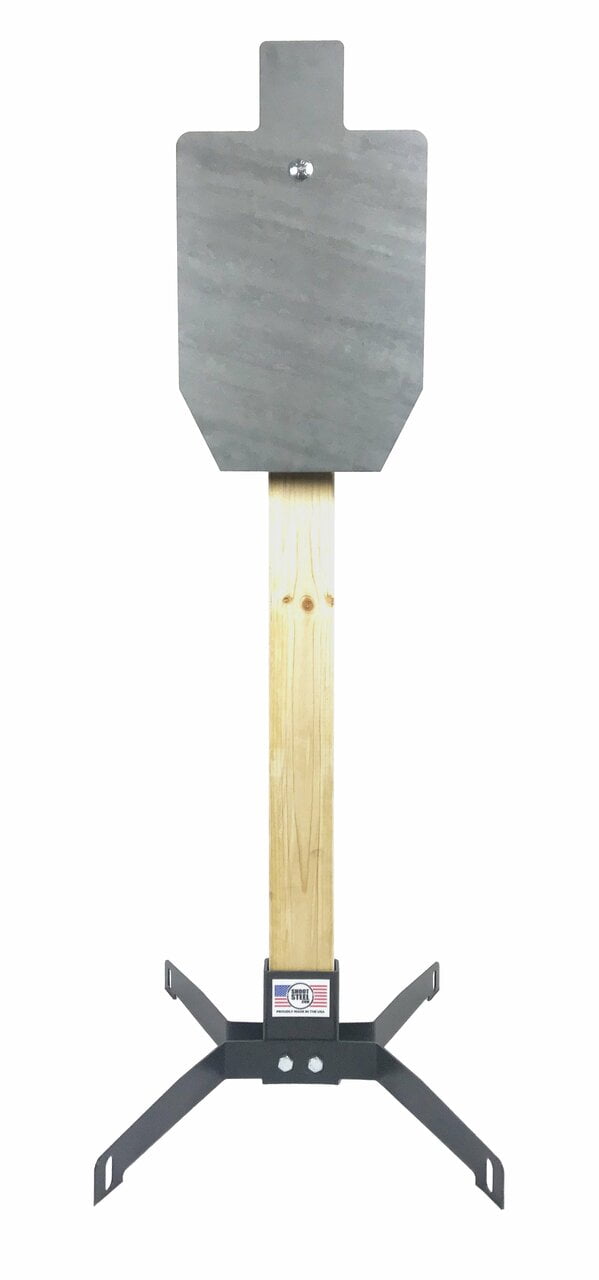 These AR500 steel targets are high quality easy to set up and a blast to use on the range!
Setup
So once I got all the pieces unwrapped I went to Shootsteel.com and found the setup video which walked me through the process of setting up the base.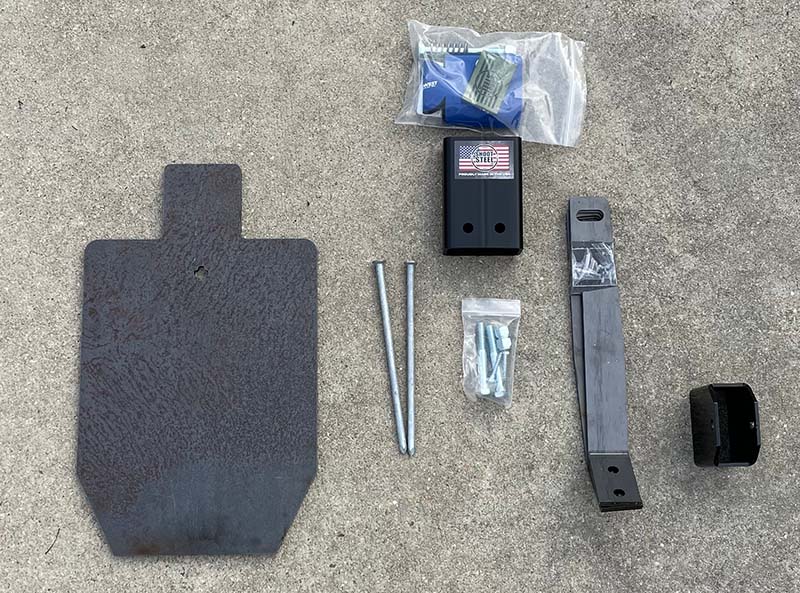 The box contained:
AR500 Steel Body Target
4 Legs
2 Large Nails
2 Leg Lag Bolts with Nuts
2×4 Base
2×4 Top Mount
Body Lag Bolt with Spring and Nut
Once I finished watching the short video on the Shoot Steel website, I was in business. It was extremely easy to attach the legs to the base.
You really just need a socket set and a wrench or adjustable wrench. I did learn one extremely valuable thing.
Make sure your legs are level before you tighten down the bolts. It's easy to do you just want to make sure they are flush with the base mount, and that will guarantee a level base.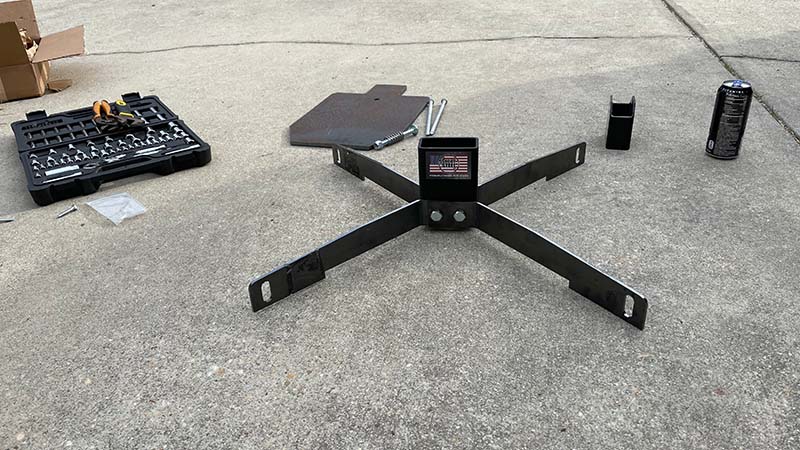 Once the base is complete, it only gets easier from here! You will need a 2×4 but since I already had steel targets on the range that use 2×4's I had a few lying around to use.
The last step is mounting the AR500 steel target to the 2×4 top mount.
For that you can place the bolt through the side you want to be the front. After that, you'll place the spring on the bolt. Then slide the top mount onto the bolt and tighten the washer down until the nylon washer makes contact with the bolt and the spring is compressed about a 1/2 inch.
Once you do that, you just set the 2×4 into the base and the head onto the 2×4.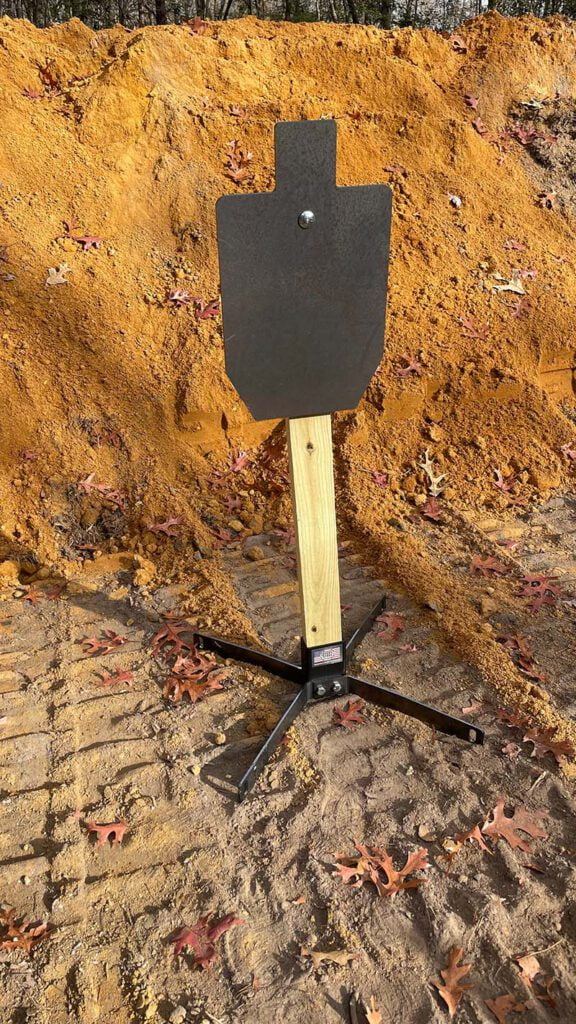 Shooting AR Steel Targets
Now for the fun part! If you've never shot a steel target before then you're really in for a treat.
Shooting steel targets is one of the best experiences for any shooter.
Why?
Simple. Instant "ting" feedback.
Knowing you shot what you were aiming for and that your tactics and aiming are not only great psychologically but it can also really make the difference in stopping the development of bad habits that lead to misses.
Shooting steel targets has become the norm in the last few years and for good reason.
I personally have really enjoyed my Shoot Steel target, so much so that I just ordered another.
You can really hone your skills using steel and you can continue to practice at a greater distance and know you are still hitting your target with the audible "ting".
Shoot Steel Targets Final Thoughts
The Shoot Steel targets are a breeze to set up from start to finish.
All in all, it took me about 20 minutes to get the targets completely set up. Now that I know how the targets are constructed, I could probably complete a target in 5-10 minutes.
They are really solid targets and after a full day of shooting there are no pits and my base layer of spray paint has really stuck.
If you are on the fence about steel targets, don't be. If you have a range at your house or have a range that lets you bring your own steel targets these are a great option and I highly recommend them.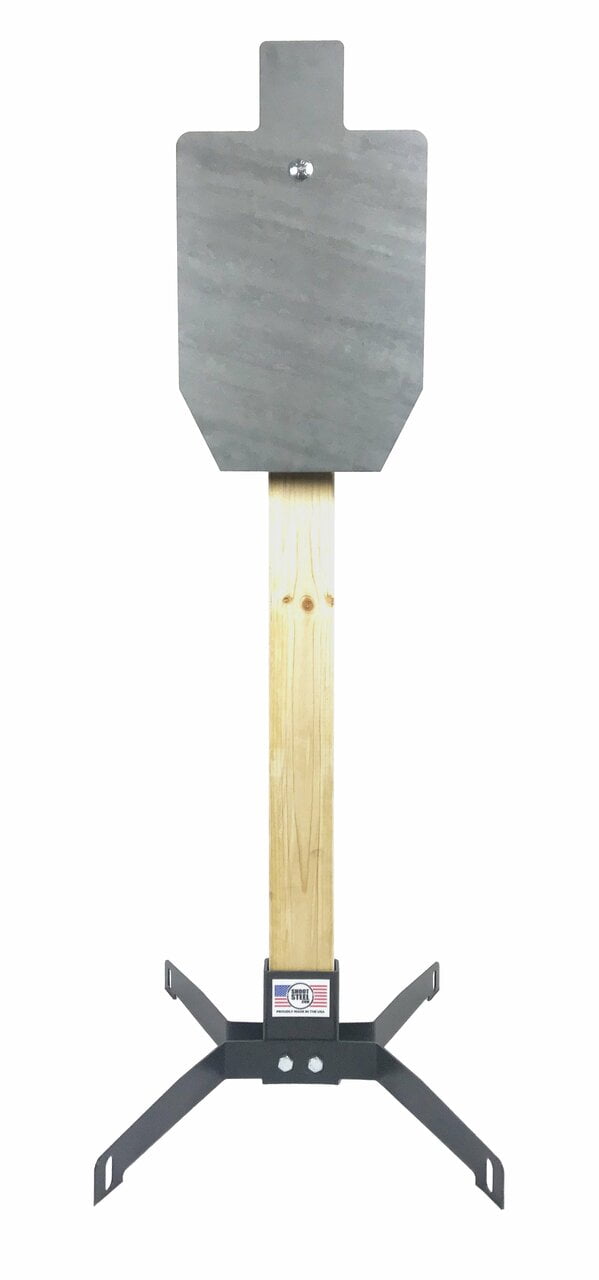 These AR500 steel targets are high quality easy to set up and a blast to use on the range!
While my AR Steel targets are stationary and stay in one place, all these are pretty easy to take apart and move.
If you want to buy a good solid mobile steel target, these are a fantastic option.
Next, I'll review the Shoot Steel Texas Star target and just a quick heads up. These things are awesome!