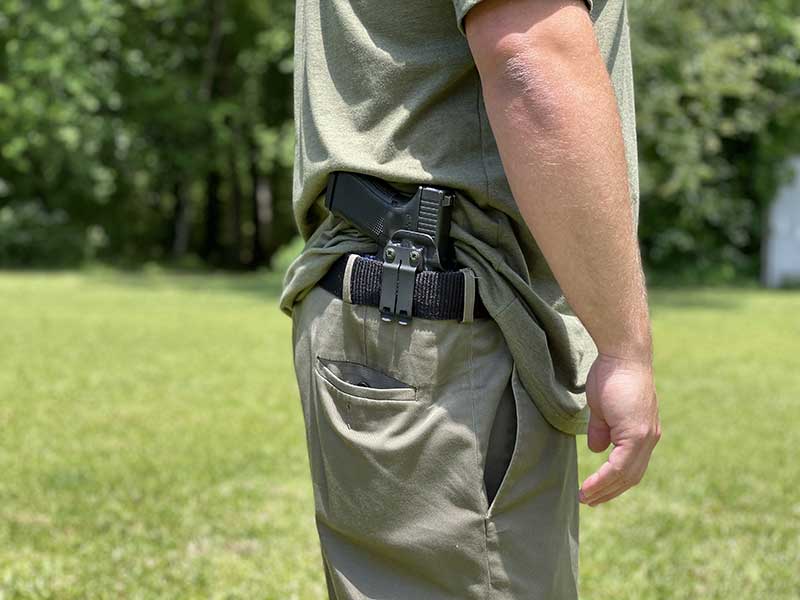 Concealed carry is an important conversation to have in light of recent events that have caused many people to fear for their safety. So what does CCW stand for?
CCW stands for Concealed Carry Weapon, and it is the act of carrying a concealed weapon on your person.
It's not just about self-defense either, there are other reasons why you might want to carry a weapon with you. We will discuss what CCW means, how it can be done legally, and also some tips if you decide this is something for you!
Protecting you and your family from the evil that exists in the world is extremely important and a concealed handgun helps you do that. If you are attacked, that handgun is your concealed weapon and will give you the upper hand.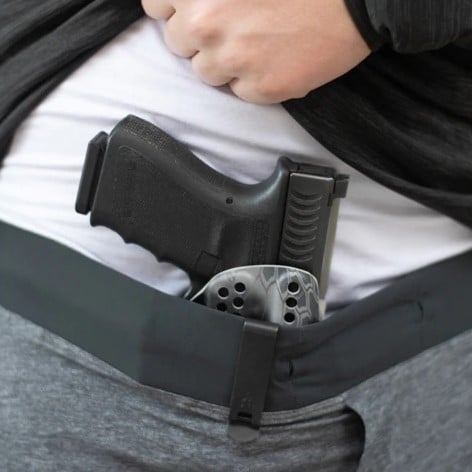 What does CCW stand for?
Concealed Carry Weapon (CCW) laws vary from state to state, it typically involves an application process and going through a local Sheriff or other law enforcement agency.
The CCW process varies by state but typically includes passing a background check, acquiring mandatory training on how to properly use firearms, submitting an application with a fee (typically $100+) that may include fingerprints and sometimes even photographs taken professionally, waiting several weeks for authorities to complete their investigation.
This can vary based upon circumstances you disclose on your CCW application form such as prior criminal history, etc., receiving CCW permit approval notification from local law enforcement agency either approving or denying CCW license issued after at least 45 days have passed since submission of CCW permit application.
It is the legal right of people who are not convicted felons to own and carry a concealed handgun or other weapons in public for self-protection. While personally, I don't feel this process should exist, it does in many states.
Constitutional Carry
Constitutional Carry is a new phenomenon in gun-loving states that allow you to carry a concealed weapon without the permit process.
This is great for those who enjoy exercising their second amendment rights and want to carry a concealed gun with them.
Some states such as Arizona, Vermont, Alaska, Wyoming, and Arkansas have no permitting or licensing requirements at all when carrying concealed handguns in public!
There are many different reasons that people choose to conceal carry: self-defense (home, car & business), target shooting fun and competition (marksmanship competitions), and hunting dangerous game like feral hogs with a handgun instead of rifle/shotgun combo.
Concealed carry also offers peace of mind knowing you can defend yourself if needed. Knowing you can protect your family is important too which adds even more reason to CCW if parents feel like they need it.
CHP vs CCW
There are typically two different types of concealed permits. A concealed handgun permit and a concealed carry weapons permit.
A concealed handgun permit is typically given to those who are 21 or older, have no criminal background, and can pass a basic firearms training course. With this type of permit, you cannot carry your weapon into restricted areas like schools, government buildings, jails/prisons, mental hospitals, etc., and doesn't cover other weapons such as knives.
A CCW permit allows anyone at least 18 to carry concealed weapons and not just handguns. That could include knives, brass knuckles, or other weapons. Obviously, the laws of each state are different and this statement might not apply to your state.
CCW Wrap Up
If you are looking to acquire your CCW or CHP be sure to check all your state and local laws.
This post is not meant to be an exhaustive list of those laws or restrictions but rather an overview for someone new to firearms and looking to get a concealed handgun permit or concealed weapon permit.
Whatever you decide to do when it comes to concealed carry be sure to practice and become proficient at the shooting range so in a real-world situation you are an asset and not a liability.
Carrying is an insurance and a liability so I would consider taking a look at concealed carry insurance from a solid company like US Law Shield.