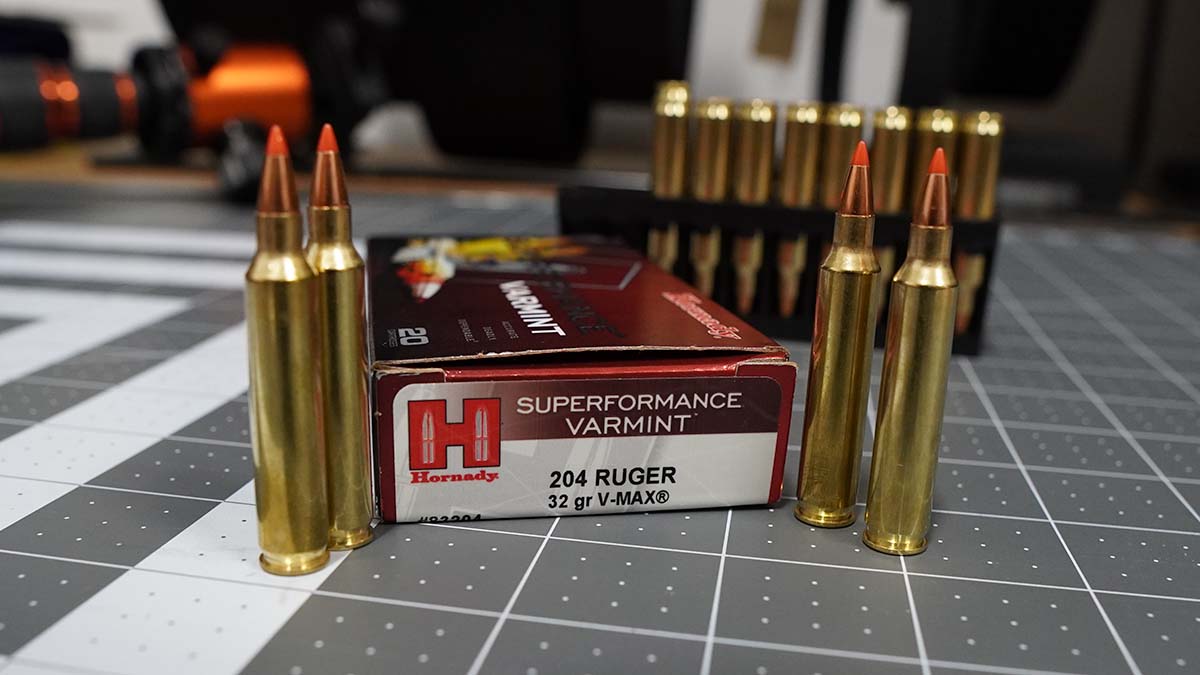 The 204 Ruger cartridge is a centerfire rifle cartridge that was introduced in 2004. The 204 Ruger was developed by Ruger, hence its name, and Hornady. In 2004 it was the second-highest velocity ammo for bullets that were .204 inches.
Overview of 204 Ruger
Like many rounds, the 204 Ruger round was born from another cartridge the .222 Remington Magnum and is a rimless bottleneck cartridge.
The .222 Remington Magnum round was necked down to make the 204 Ruger round, similar to how the 5.56 was necked down to make .300 Blackout.
Bullet grain weight varies from 24 to 55 grains in 204 Ruger.
Purpose of 204 Ruger
The .204 Ruger was created for varmint hunting, the premise was to create a bullet with an extremely flat trajectory and little mass. The 204 Ruger fell between the 220 Swift and the .22-250 Remington but is larger than .17 Remington and .17 HMR.
The 204 Ruger provided higher velocities than these rounds and was perfect for varmint rifles.
Performance of 204 Ruger
The original factory load by Hornady clocked in at 4,225 feet per second with a 32-grain bullet.
Hornady and Ruger used a proprietary powder for the 204 Ruger round known as SMP746. The powder had a de-coppering agent that would help prevent fouling.
Let us take a look at what guns shoot the 204 Ruger cartridge.
Guns that Shoot 204 Ruger Ammo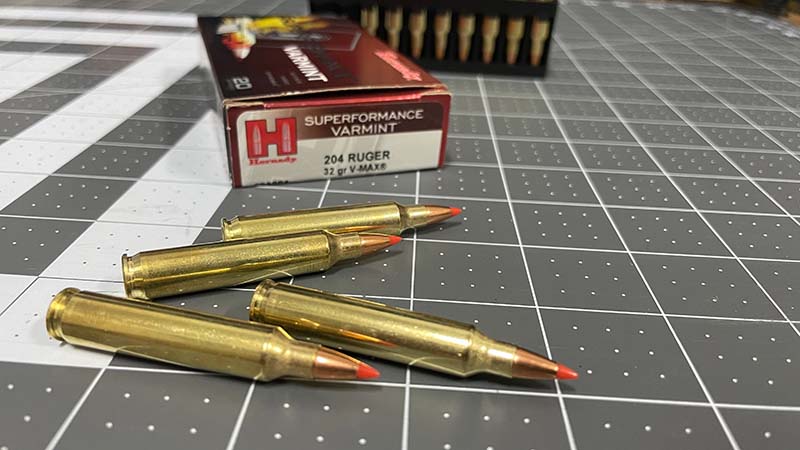 There are a number of guns that have adopted the 204 Ruger since it was introduced in 2004. Most of these guns are bolt action but there are a few AR-15 platform rifles sporting the 204 Ruger chamber.
Ruger American Predator Bolt Action Rifle

The Ruger American is best known for being an affordable but feature-packed rifle. The American Predator rifles are well known for their accuracy and reliability.
The American is a rifle that's ergonomic and has easy handling and has a classic bolt action look with modern features.
You can buy the Ruger American in a number of different calibers including .204 Ruger.
You can find them at retailers such as Guns.com, Sportsmans Warehouse, and Cabelas.
Thompson Center Compass Rifle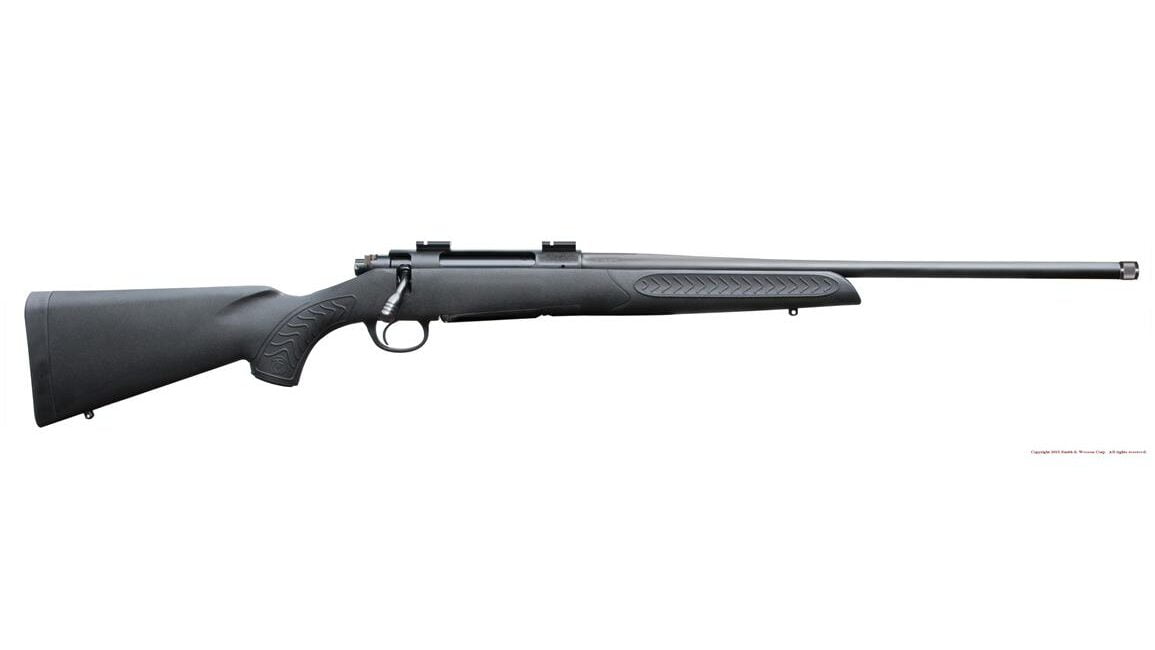 Thompson Center makes extremely affordable bolt action rifles and from my personal experience, they are extremely reliable.
While they may not feel like a more expensive polished rifle they are usually $600+ dollars less than those rifles.
This rifle is an extremely attractive offering considering it comes with scope mounts and a threaded barrel from the factory.
You can often find this 204 Ruger chambered rifle at Sportsmans Guide and Sportsmans Warehouse.
Remington Model 700 SPS Varmint Rifle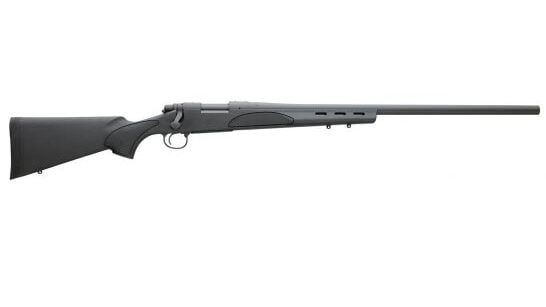 Remington is one of the oldest and most well-known names in the hunting rifle game.
The Model 700 is extremely popular so it should be no surprise that Remington created one chambered in 204 Ruger.
This gun is a great option if you are looking for a mid-tier rifle from a well-known brand, even if they did just go bankrupt and were bought out.
I don't think Remington will be going anywhere anytime soon.
These rifles are usually available at Palmetto State Armory.
Savage Arms 110 Predator Rifle

Savage Arms is known for making the Axis series of rifles and their overall affordability. Savage rifles are known to be accurate but not overpriced.
Like the Thompson Center, their stocks fit and finish may lack some polish that you'd get with something like a Browning or even a Remington rifle but they are often double the price or more.
Similar to the Thompson Center this gun is feature-packed with scope mounts as well as a threaded barrel.
You can order yours at Sportsmans Warehouse, Palmetto State Armory, or Midway USA.
Wilson Combat Recon Tactical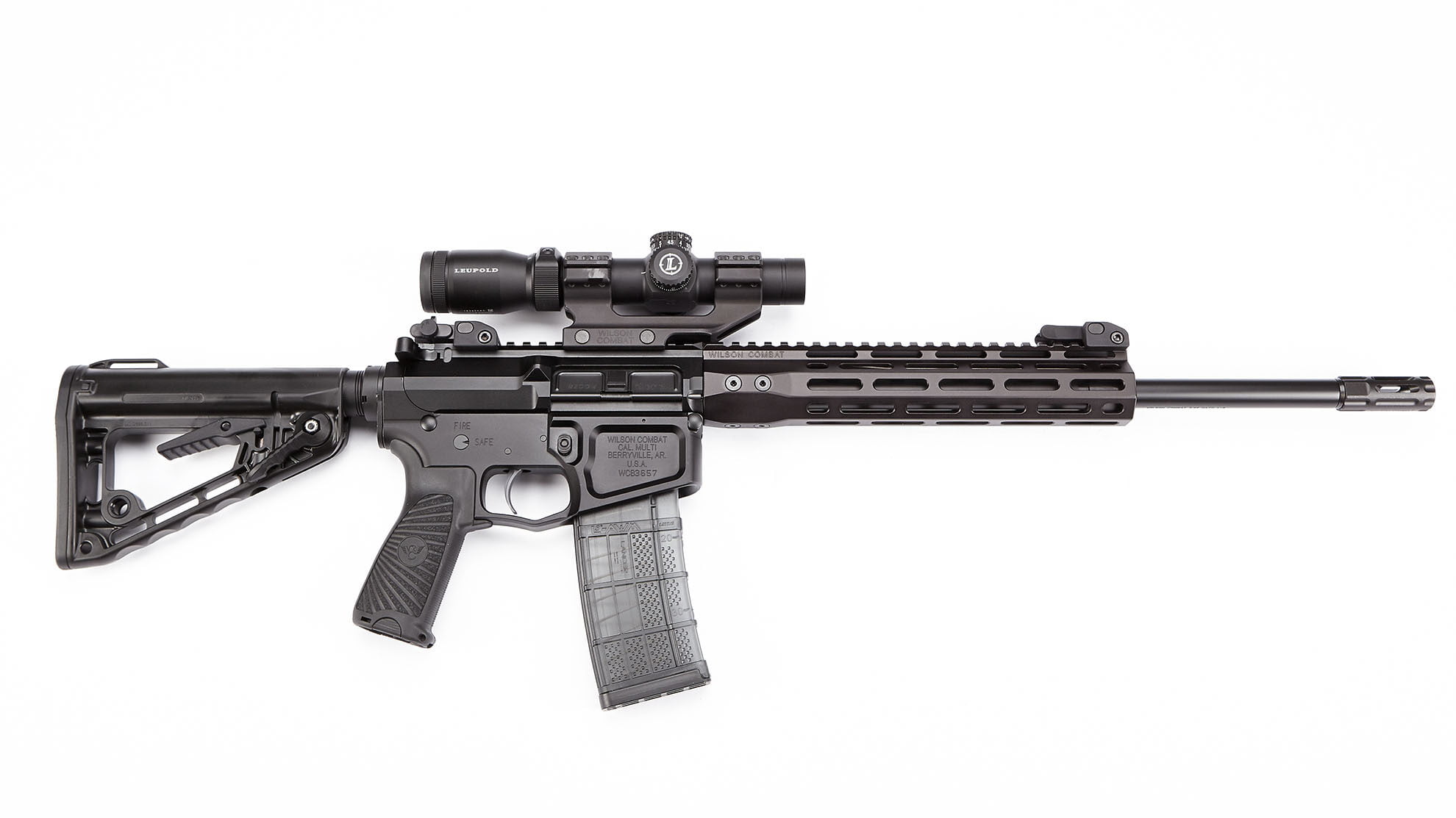 This is the first AR-15 platform gun we have mentioned. While the 204 Ruger has been adopted by a number of AR-15 manufacturers they are few and far between.
There are barrels available that are chambered in 204. But only a handful make the 204 Ruger chamber from the factory, and only a handful of manufacturers are making a 204 caliber gun.
Wilson Combat is best known for its 1911 handguns but has started to make some high-end AR-15 rifles.
They make a number of rifles in unique calibers including a recon rifle in 458 SOCOM.
The Wilson features a billet lower receiver and a Wilson Combat recon tactical match-grade barrel.
It uses a mid-length gas system and has a threaded puzzle with a QComp flash hider on it.
With the Wilson Combat-specific MLok rail system and Wilson Combat grip and the whole gun hard-anodized, it really is a sold rifle but the MSRP does clock in at $2,240.
Only a handful of retailers carry the Wilson Combat ARs. Palmetto State Armory and Brownells are the two I'm familiar with.
204 Ruger Ammo Price and Availability
While nearly all ammo right now can be hard to find you can likely find this ammo on a number of major sites that sell ammo.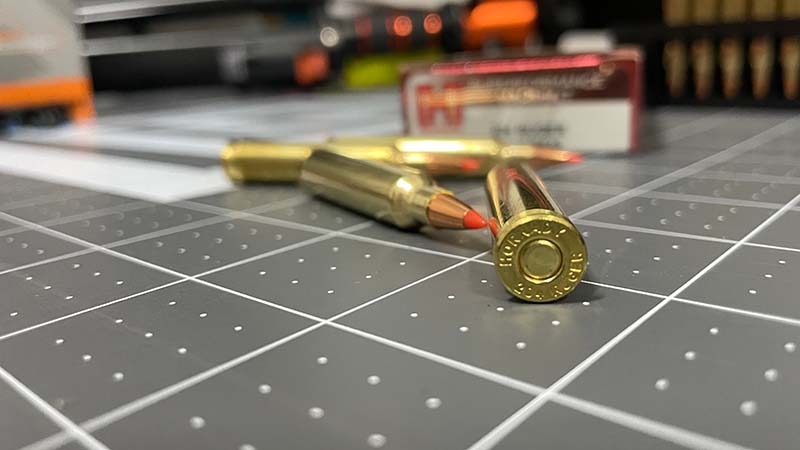 Optics Planet often has a wide selection of ammo while it's hit or miss right now if you'll find it in stock it will likely be at Optics Planet.
Palmetto State Armory has a wide selection of 204 from unknown brands to known brands you can find them at PSA. If your ammo is not currently available be sure to sign up for notifications.
Brownells is one of the best places to find hard-to-find ammo. I turn to Brownells often to see what they have to offer. If they are sold out, everyone else probably is too!
Natchez is a lesser-known online store but I've found a solid number of deals at Natchez. Take a look at Natchez and see what selection of 204 ammo they have in stock.
Sportsmans Guide if you are subscribed to Sportsmans Guide this is a no-brainer! Take a look at what they have in stock and even benefit from the discounted member pricing.
Ammo Squared is a fantastic ammo option for getting ammo on a regular basis.
FAQ
What is a 204 Ruger good for?
The 204 Ruger is great for varmint hunting. Foxes, Coyotes, and other small game are perfect for the 204 Ruger.
With this round's flat trajectory and effective range, it's the perfect round for small game hunting.
What is a 204 Ruger compared to?
The 204 Ruger was born from the .222 Remington but is mostly compared to .22-250 in terms of velocity and use.
We have embarked on a quest to provide ammo information on every caliber we can get our hands on.
Check out some other Ruger-inspired cartridge articles like the 300 RCM and 416 Ruger.