How to Store Your Soft Gun Case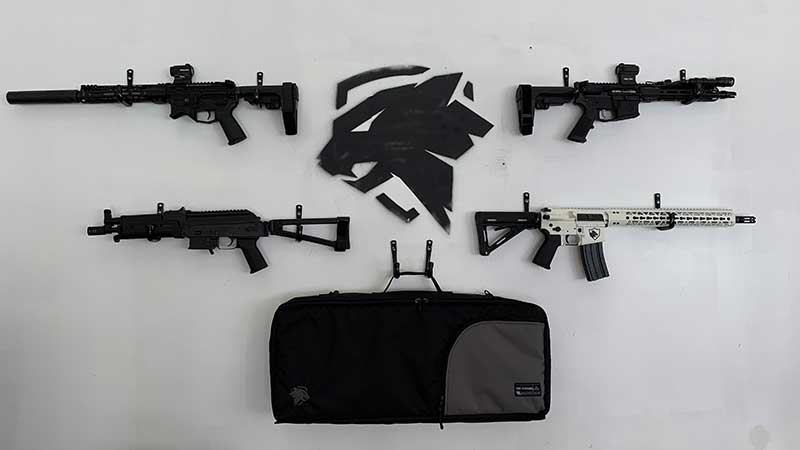 In 2020 the gun industry added many first-time gun owners, and we welcome you all with open arms! But you may have purchased a gun and case and are wondering how to store your soft gun case?
I hope you have found all of the information you need and desire to scour the web to learn about your new purchase.
If you aren't aware, you should never store your gun in your gun case long-term. A few days or even weeks is fine as long as there's no moisture.
Be sure not to leave guns outside or anywhere they can end up in the wrong hands.
But what do you do with your gun case after you take the guns out and put them in your safe? You have to store your gun case somewhere.
Stack Them
Stacking your gun case in the corner is certainly an option. But there is a method to storing your soft gun case if you have multiple of them.
That's the stacking method.
Make sure that animals aren't around to chew on them, or worse, pee on them. That'll ruin even the toughest gun bags!
Where you stack them also matters if it's a cool, damp place, you may want to find some Silica Gel packets. The silica packets will keep moisture from getting into your case and your firearm.
Keep in mind the type of foam your bag is made of is essential. Closed-cell foam can hold smells and moisture much worse than open-cell foam.
We only use open-cell foam for many reasons, moisture and smell resistance being two of them.
Hang Up Your Rifle Case
Hanging your rifle case keeps it off the floor and out of the way.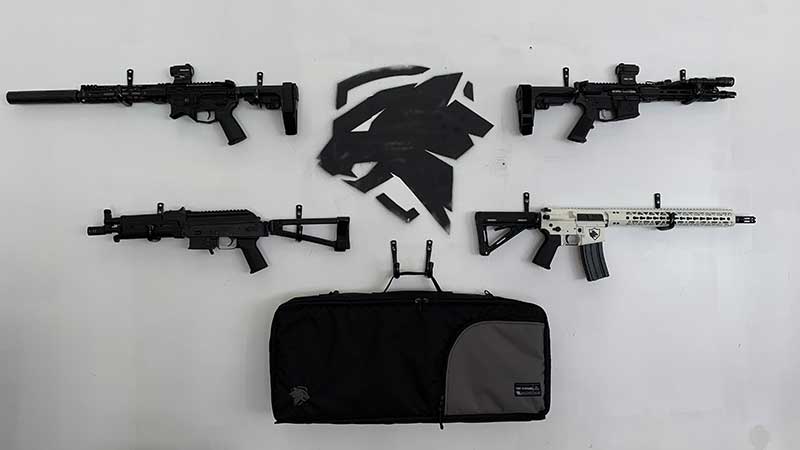 For example, I have a few hooks in my garage where I hang my range bags. They are convenient, and they keep my cases up and out of the way.
You can also hang your pistol range bags up by the carrying handle or the shoulder strap.
Squeeze Them or Shelf Them!
You can squeeze your cases flat together and easily slide them under your bed to keep them out of sight.
Squeezing them under the bed would also allow you to have quick access to your cases when you need them.
If you have an extra shelf or available shelf space, you can squeeze them onto the top shelf in your closet.
Many customers store their range bags on top of their gun safes so they can grab and go when it's range day!
Are foam gun cases good for long-term storage?
We often get asked, is it okay to store guns in my soft case long term?
That's a somewhat hard thing to answer without knowing more.
If you properly store your case in a cool, dry area, you shouldn't have a problem keeping your gun in a soft case long term.
If you plan to store your guns in your case for a long time, it couldn't hurt to throw some desiccant in with your case. Also, make sure you have a quality case that has open cell foam will also help.
So how do you store your soft gun case?
It depends on what works best for you and your situation. Some people have more space to work with than others.
Some people have to deal with wives saying yay or nay on a case storage spot in the house. So with these few ideas, we hope you find the best place to store your soft gun case. If you need a new case review our gun case guide to make the best possible case decision.