We often get the question "What's the difference" between the two most common deniers of Cordura, 500D vs 1000D Cordura. Here at Lynx Defense, we use Cordura for the bulk of our bag construction.
We use both 500D and 1000D Cordura fabric. 500D Cordura is what the majority of our bag's shell fabric is made.
The major reason we use 500D is the price per yard versus need/application.
First, let us take a moment to explain what denier is:
"Denier is a unit of measurement that is used to determine the fiber thickness of individual threads or filaments used in the creation of textiles and fabrics. Fabrics with a high denier count tend to be thick, sturdy, and durable. Fabrics with a low denier count tend to be sheer, soft, and silky."

StandardFabric.com
500D and 1000D Cordura Material
The material's feel can depend on several factors, including the dying process, thickness, and country of origin.
During the dying process utilized to color, the fabric coatings and other protectant materials can be applied to Cordura, which affects the material's overall feel and pliability.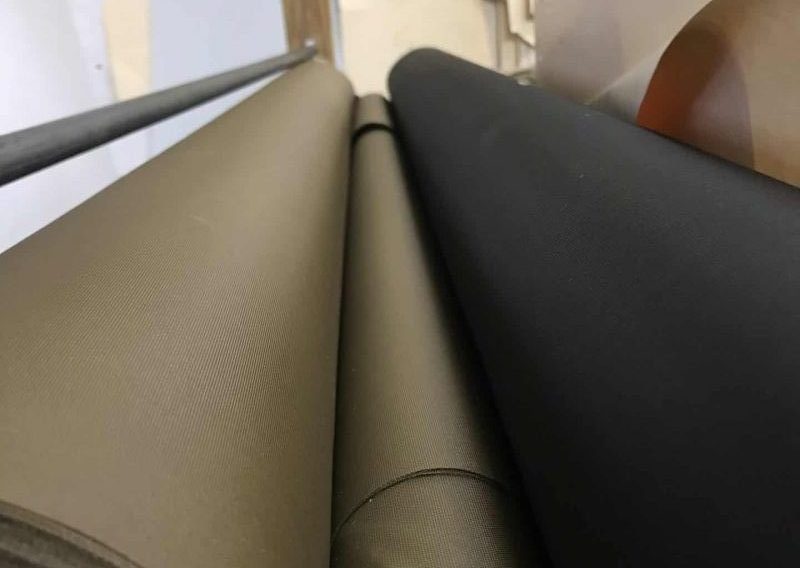 The two methods of dying the Cordura we purchase are solution-dyed, and piece died. To put it simply, solution-dyed fabric tends to have a much more consistent color through the entire roll of fabric, whereas piece dyed fabric can sometimes have lighter areas.
I will say that I've never seen any issues with piece-dyed fabric from our mills.
Both 500D and 1000D are made of a nylon weave that varies in thickness. Although they are both made from the same underlying material, the 500D weave is made from thinner yarn than the 1000D.
The country of origin of the material can also have a lot to do with the feel and overall quality. We only use domestically produced (US Made) Cordura.
How to clean Cordura fabric is a question we are often asked so we wrote up a quick article on it. But simply put warm water and liquid dish detergent on an old rag will typically do the trick.
Uses & Applications for Cordura
As of this date, all of our products can be made with either 500D or 1000D material. Our pistol range bag and our rifle bags come standard in 1000D Cordura. We do get requests for both, so we try to keep stock of both kinds of material.
We generally make 1000D bags to order. These requests usually come from people who are truly using the product "in the field." The average customer will never wear out or damage a 500D bag, which says a lot about the material and our sewers. 1000D generally is known to have a greater puncture and rip resistance over the 500D.
Fabric Cost
One of the major factors we don't utilize strictly 1000D Cordura is the price. We typically use several yards of fabric per bag, thus increasing the cost substantially.
Due to our commitment to keeping our production in the United States, our products already cost more than our Chinese-made competitors. We do everything in our power to mitigate cost increases for our customers.
As of February 2023, the cost per yard of 500D Cordura is roughly $8.50 /yard depending on the dying process and color. The price of 1000D Cordura is approximately $12 /yard with the same variables as the 500D. Keep in mind; these prices do not include the shipping of the roll to the manufacturing facility or any taxes or fees.
What if I want a 1000D bag instead of 500D?
No problem! Let us try to fit your custom bag order into our current production line and hopefully have it to you in about two weeks.
Lynx Defense often does larger production runs for our military and law enforcement customers using 1000D, leading to excess inventory.
We usually make these extras available on our website and notify our customers via our social media channels(Facebook, Twitter, Tumblr, and Instagram).
If you would like us to get started on a 1000D bag now, you can contact us to get your order started today.