The Stag AR-15 made by Stag Arms has been a well-known AR-15 brand since the early 2000s. They have had their ups and downs and with a recent rebrand and company move it's an exciting time for Stag.
That's why I'm so excited to get my hands on a Stag AR-15 to review.
History of Stag Arms
Stag Arms was started in May of 2003 and was located in New Britain, Connecticut.
Stag originally had their claim to fame was their left-handed, AR-15 rifles. They used a mirror-image upper receiver and had the ejection port that rose to the top versus that opened to the bottom on standard right-handed guns.
In 2016, they were purchased by White Wolf Capital, which is a private equity firm snd it also is a proud investor in Aero Precision.
In 2017, at SHOT Show, Stag announced that they would be making their first AR-10, in .308 and also 6.5 Creedmoor.
Stag Arms just recently announced the Covenant, which is their 6mm ARC rifle.
In 2019, Stag moved their headquarters from Connecticut, which is an obvious anti-gun state, to Cheyenne, Wyoming and they completed that move in December of 2019.
Stag has had an up and down reputation of quality control. But I think it's fair that since they have been acquired and rebranded it's now time to give Stag their fair shake as the new and improved Stag Arms.
With their new and improved guns, they also brought in a new logo. I personally think the logo is a massive improvement and to me looks great stamped onto the receiver.
Let's jump into the gun.
Stag Arms 15 Features
First and foremost, the gun that I'm reviewing today is their 10.5 inch AR pistol.
It packs an SB Tactical Brace and has a 10.5-inch barrel and it's cerakoted in flat dark earth, aka FDE. This cerakote job is fantastic and if you are on the fence about a cerakoted AR-15 take a look at the difference in anodized vs cerakote.
That's the quick and dirty details on this model now let's jump into the upper receiver.
Upper Receiver
The Stag AR-15 upper receiver is pretty much what you would expect on AR-15, it is the standard mil-spec forged upper.
It features a forward assist and has a stand dust cover and ejection port. This particular Stag AR-15 is right-handed. Thank goodness, because I'm right-handed.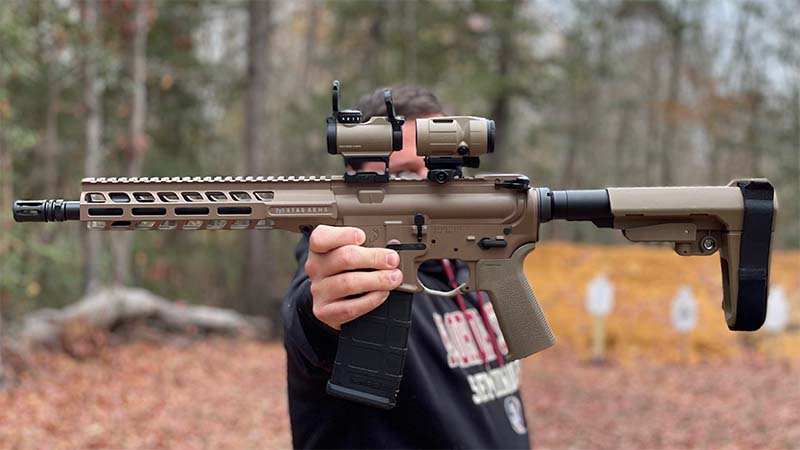 But if you get a left-handed model of this gun, the ejection port will be on the left side of the rifle.
The left-handed model is a mirror image of the right-handed model. So when you mirror it, the ejection port actually flips upside down.
Is that required? I don't know, but what I do know is that if the dust cover flipped down it would hit the bolt release and also possibly interfere with your finger as it rode down the side of the gun.
So I think that is mostly done this way so the dust cover clears the bolt release because the bolt release on a left-handed Stag is not reversed.
So in reality, a left-handed Stag is simply a left-handed upper. All of the lower controls are still going to be "right-handed".
The only thing that is different is Stag Arms turns the safety around, but safeties can be made ambidextrous really easily anyway, so that's not a big deal.
All in all the upper on the Stag AR-15 seems to be very high quality. It is a tight, nice fit and finished to the lower, which takes us to the lower receiver.
Lower Receiver
The lower receiver on the Stag AR-15 is a standard mil-spec forged lower.
On the left side of the gun, we have your standard safety. You have your trigger, your pistol grip, the standard mil-spec bolt carrier release, and you have your engravings.
For this gun, the model is actually the Stag-15. The caliber is listed as multi on the receiver.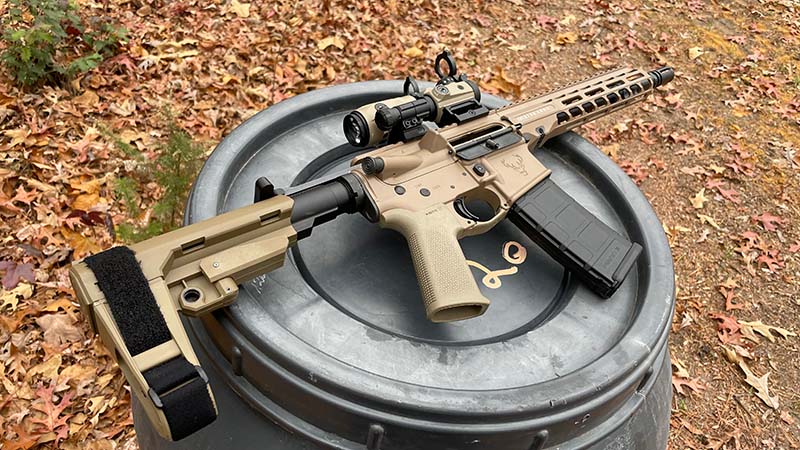 Then there is, of course, the new engraved Stag logo, which to me is much cleaner, much more modern, and a much better fit for the brand.
This gun is stamped Cheyenne, Wyoming, and has a decently high serial number. So they obviously have already produced quite a few of these.
Now let's flip it over and look at the right side. On the right side, this is a little different than most. You actually have the Stag Arms logo engraved on the lower on the magazine well.
Once again, it's just the Stag and to me, this logo looks much better than the previous logo. I actually don't mind having this logo on the gun versus the other one I did not care for even in the slightest.
Safety
The safety that comes with the gun is a standard mil-spec safety. This is probably one of the few things I'd change on this gun and I'm going to get to upgrades in a little bit.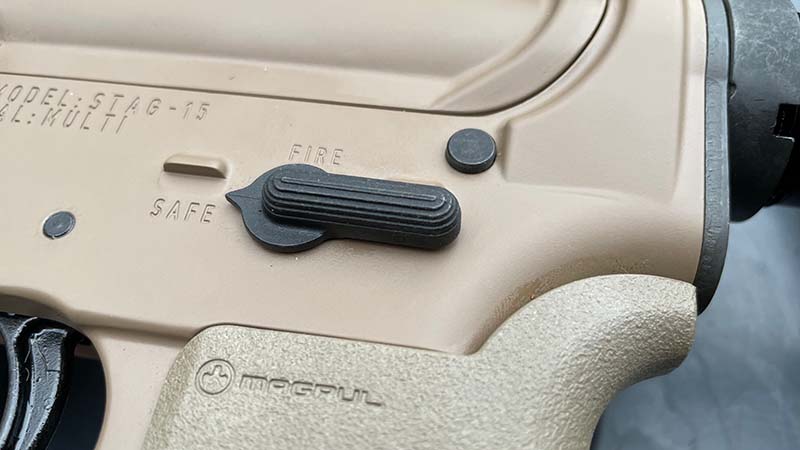 I want to just focus on the base rifle for now. But the safety is very much a mil-spec safety.
It is very smooth. There's no drag. There's no catch. There's no Barb. It's very clean. It works great.
The only reason I plan to upgrade it is that I'm just a little bit funny about having all my safeties be mostly the same gun to gun, at least on my AR platforms.
Pistol Grip
The pistol grip is a Magpul MOE SL.
Since this is an FDE colored rifle, Stag included the matching FDE grip.
I really like this grip. It's thin it's not bulky. There's not a lot of weight to it. It's got an open base.
So while it definitely works, it doesn't have a compartment for batteries or anything that some of the other Magpul grips have.
This grip is something I wouldn't change. I would not upgrade this in the slightest. I think it works and feels great in your hand.
Trigger
One thing to add about the lower receiver, since it's a forged lower it doesn't have a trigger guard built in.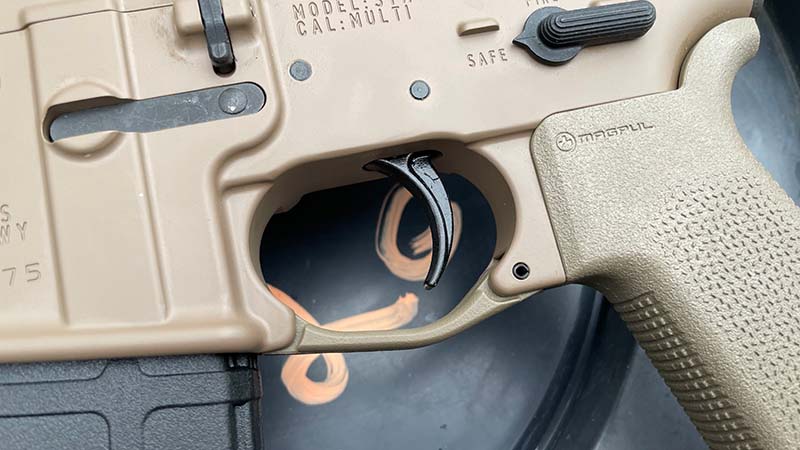 Stag Arms is using the Magpul FDE trigger guard with a slight bump in it.
That is a nice touch and it looks good. Gives you plenty of room, especially if you're wearing gloves to get to the trigger.
Barrel & Chamber
So the barrel on this gun is most likely a Ballistic Advantage barrel.
Ballistic is partly owned by Aero Precision, so is Stag Arms and/or their parent equity firm.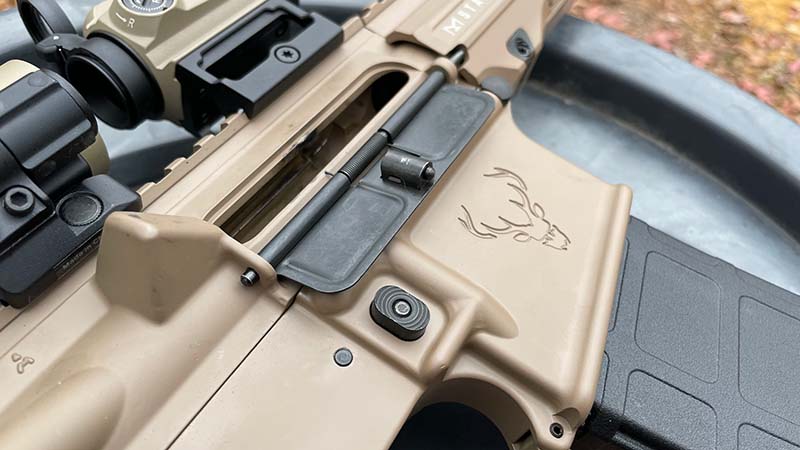 However, the barrel is marked Stag Arms 5.56 NATO with the twist rate and 4151 MPI.
So that tells me that these barrels are specifically made for Stag. But I'm sure they are something from the Ballistic Advantage lineup.
Maybe the Hanson, maybe the pencil barrels. I don't know exactly, but it is a thin barrel from the chamber to the gas block.
From the gas block to the muzzle, it's much thicker. So I'd almost say it's like a pencil barrel to cut down on the weight and then from the gas block to the muzzle, it's thicker for durability reasons, I would assume.
But overall, this is a very balanced gun. So maybe that weight was saved in the barrel region for balance.
This was a complete gun from Stag, so I didn't build this. I didn't piece it together, but you can do that. The chamber looks very clean. The head spacing is good and it does have good feed ramps.
Magazine Release
The mag release on this gun is your standard magazine release. Can't say a whole lot about it.
Probably won't change it. Magazine releases don't really tickle my fancy in terms of aftermarket parts.
But if you're looking for an aftermarket one, this will accept pretty much anyone on the market.
You can change the mag release if you want, but it is a mil-spec mag release.
Magazine / Mag Well
The magazine that it comes with is the Magpul Gen M2, which is pretty standard these days, so solid polymer magazine for the gun.
Comes in black so you're not getting anything FDE and fancy, but the black accents on this go well with the magazine.
The magazine well has a slight flare, nothing like you would get from a Billet style lower, no issues with the flare or magazine well.
If you have ever used an AR-15, this Stag AR-15 mag well will feel right at home.
Bolt Release / Hold-Open
All right, that is obviously situated on the right-hand side.
The bolt release vault open works well in the bolt is very easy, very fluid and actually releases quite quickly and well, and kind of shocked me how fast that bolt went forward and how easy it was to press that.
So all in all mil-spec, but solid.
Charging Handle
The charging handle is probably the second thing I would change on this gun.
This is a mil-spec charging handle. There are no issues with the charging handle at all, it comes appropriately oiled and slides great.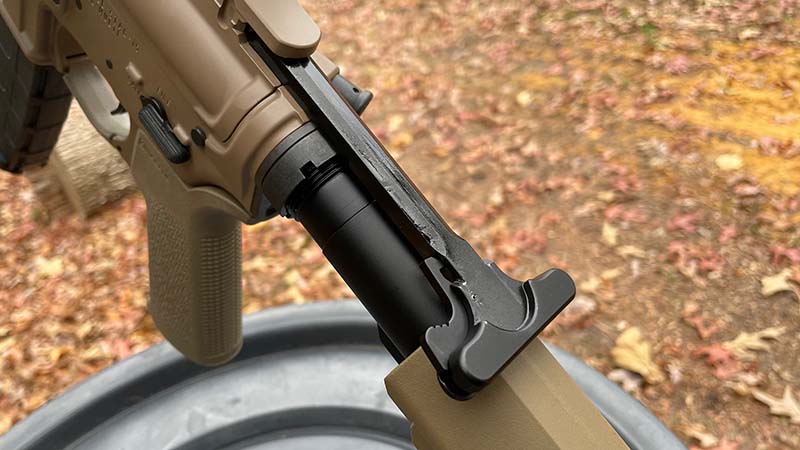 The biggest reason I would change the changing handle is, I like to keep all my charging handles relatively the same.
I like the big fat Geissele badass charging handles because they are big and wide and they're easy to grab and rack, but honestly, I may not change this one. I don't know. It's mil-spec. It works.
Rail System / Handguard
Now let's talk about the rail system and handguard. That's kind of what makes an AR. So let's discuss this because I was really trying to figure out who made this handgun. It didn't take me very long to figure it out.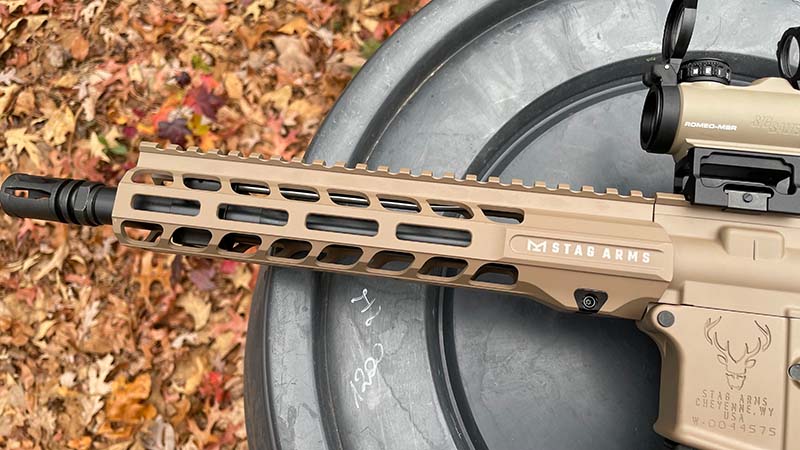 Obviously, it's an Aero Atlas-looking handguard, obviously changed to Stag's specifications. It's cut a little differently but it looks much better than the atlas with these cuts.
It does feature four M-LOK rails on both the three, six, and nine o'clock positions.
The only grievance I have with the rail is where the rail meets the upper. There's a decent little lip and it's almost like it doesn't match, but it does when you look at it. So there's really no issue. It's very flush. It's very clean, very well put together. I like the Atlas rails, so I obviously like this.
I like how thin it is. I like I can get my hand all the way around it.
I like the mounting options and the Picatinny on the top of the rail is hollowed out in the middle.
That's a nice little touch. It's very aesthetically pleasing and it adds something just a little bit different to the gun.
Optics for the Stag 15 Tactical
The Stag AR-15 has a picatinny rail that runs the full length of the gun so nearly any optic will work great on the Stag.
Personally, I really wanted to match this good because the cerakote FDE finish is such a clean and polished look.
I decided on the Sig Romeo MSR and Juilet 3x magnifier both of which come in FDE to match this FDE cerakoted rifle.
Shooting the Stag 15
Obviously, if the gun doesn't function then it's just a pretty photo shoot item. But I'm sure Stag Arms has some level of QC so let's get this gun on the range and shoot it.
This thing was great on steel targets right out of the box!
Out of the Box
This gun has a very balanced feel right out of the box. I really like the slim Magpul grip and how everything feels solid in your hand.
Shooting the gun stock, with just the Sig MSR and Juilet magnifier, it had a very light recoil profile and a great ejection pattern.
This gun appears to be nearly perfectly gassed. It's a bit loud since it's 10.5″ and close to the ear but overall not bad. Good thing is, I plan to suppress it so I'll update this Stag AR-15 review with my findings.
Shooting Suppressed
I have a number of different 10.5″ AR-15 rifles that I shoot suppressed so I have a pretty good idea of what to expect.
I bought a dedicated can for this gun because I really wanted to go all out so I got one of the DeadAir Sandman S silencers in FDE to match the gun.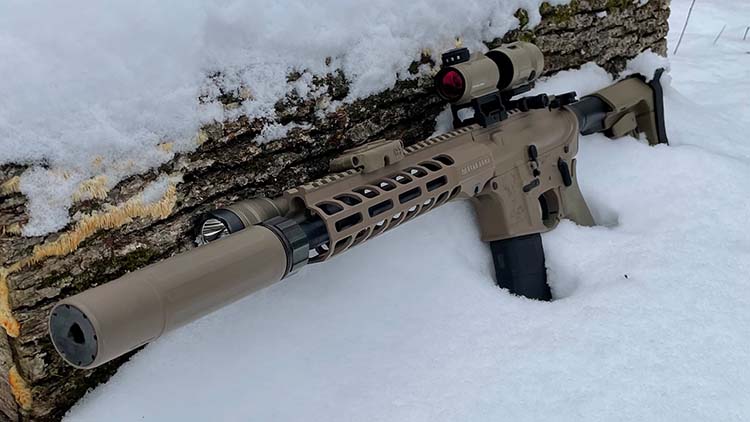 The recoil impulse on this gun suppressed is fantastic and I was pleasantly suppressed by the lack of gas back with this combination.
On many of my 10.5″ pistol configurations, I get a lot of gas back in your face when shooting several consecutive courses of fire.
Based on the ejection pattern this gun, even suppressed, it is decently gassed maybe slightly over-gassed while suppressed but it is not bad considering it's a stock gun with a non-adjustable gas block.
If you are looking for a silencer to pair with your Stag this is a good one. While I will say it's a bit heavy since its steel can you do get great function and performance out of the Sandman-S.
Uses for the Stag 15 Tactical
Obviously, any rifle really has the potential to fall into 3 main categories: range toy, hunting rifle, or tactical.
It's extremely likely for an AR-15 to fall into multiple categories so lets take a look at how the Stag AR-15 stacks up in each of these three categories.
Range Toy
Is this a good range gun? Absolutely. This gun is a fun gun to take to the range and shoot all day long.
The only downside is how expensive 5.56 ammo had gotten lately. But as far as performance and overall enjoyment you'll get from this gun it's perfect for the family range trip.
Hunting
Hunting with 5.56 can be hit or miss depending on what time of hunting you plan to do. Small game hunting is a bit overkill in the velocity department.
If you want to hunt with an AR platform from Stag, check out their AR-10 line and their most recent 6mm ARC.
Tactical
This is rather a no-brainer. "Tactical" is often used as a marketing term and I think even Stag is guilty of using it but they make a configuration called the Stag 15 Tactical, which is the version I have for this review.
I think it's the perfect gun for nearly any tactical application. You may want the 10.5″ pistol configuration like the one I have or the full size 16″ rifle.
Either way, it's the perfect setup for tactical applications.
Stag 15 Ammo
The Stag 15 is chambered in 5.56 NATO and will take almost anything you throw its way.
If you are looking for ammo, range or defense, take a look at some of the best ammo options available.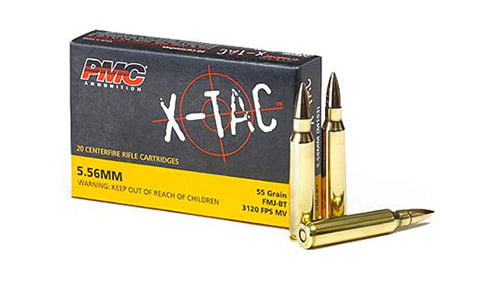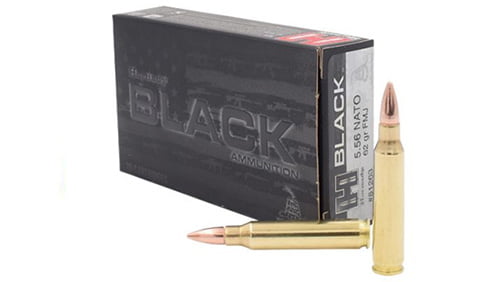 Stag 15 Price & Conclusion
The Stag AR-15 has a fantastic fit and finish and has really come a long way since 2013. I think their new logo and rebrand has really breathed some life back into the brand that's going to take it places.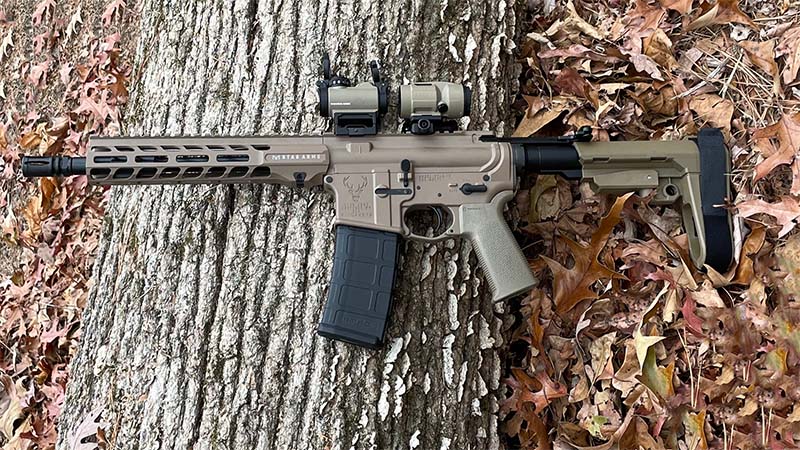 I'm excited to see what Stag will be doing going forward and I think their product line will likely only grow.
The price of the Stag comes in around $1,000 – $1,200 which is a fair price for a complete AR-15 rifle these days.
The quality of the rifle definitely justifies a $1,000 price tag. If you want a quality gun that doesn't need any upgrades out of the box pick up the Stag 15 Tactical.