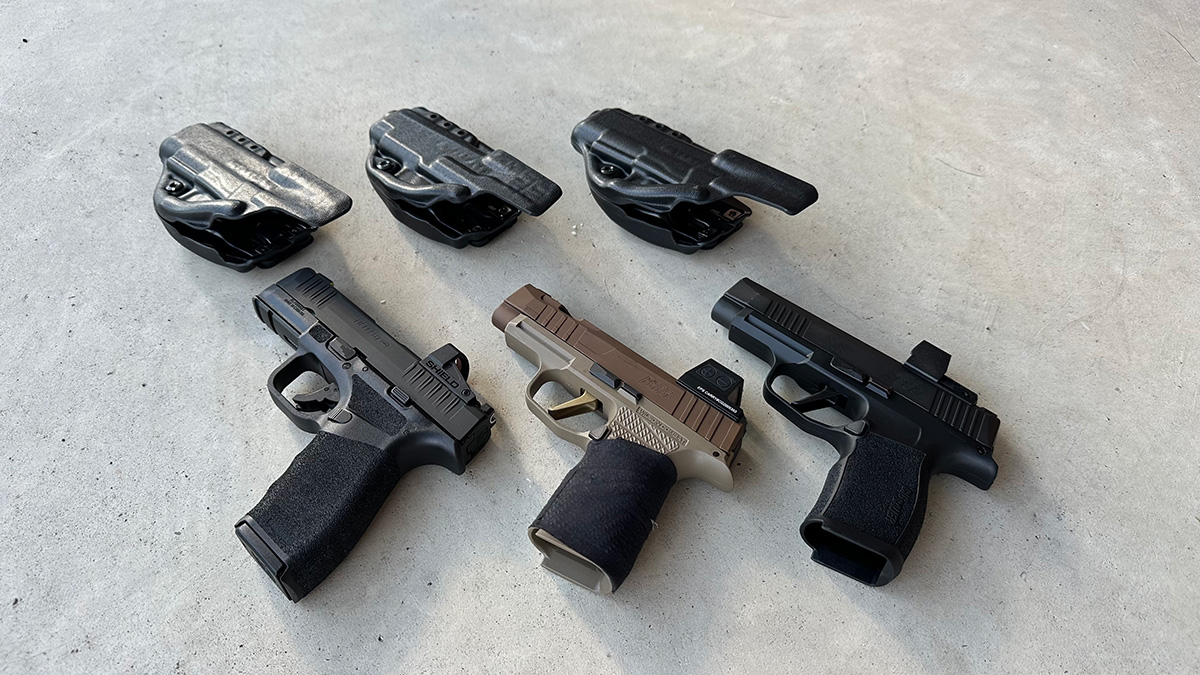 When selecting the best concealed carry gun, it's essential to consider many different factors.
In this guide, we try to cover nearly everything you can consider and give you several good options.
What is a Concealed Carry Gun?
A concealed carry gun, known as a CCW, is a compact, small-sized firearm tailored to be carried concealed, providing the carrier with the means of self-defense unnoticed by others.
It is designed to be unobtrusive in one's daily routine while efficiently serving its purpose within the legal bounds of safety and privacy.
With its flexible carry options and adequate bullet capacity, the Micro Compact suits both seasoned carriers and those new to concealed carry.
Not too big for pocket carry or too small to handle for shooting, it encompasses diverse needs fitting for both genders.
As an expert tip, regular practice and competent training are as essential as owning a gun in the exercise of concealed carrying.
Remember that a larger firearm may provide more control and accuracy, but the best concealed carry weapon is one you can handle confidently and safely.
Always prioritize comfort and usability over mere aesthetics or trends.
Moreover, as much as having a high-quality concealed carry gun is important, investing in a good concealed carry holster is equally crucial.
This enhances the concealability of the firearm without sacrificing quick and smooth access when needed.
Overall, being a concealed carrier is both a right and a responsibility.
It's not just about owning a gun but responsibly training and preparing for the purpose of its use: to protect oneself and others.
Best Concealed Carry Guns of 2023
Sig Sauer P365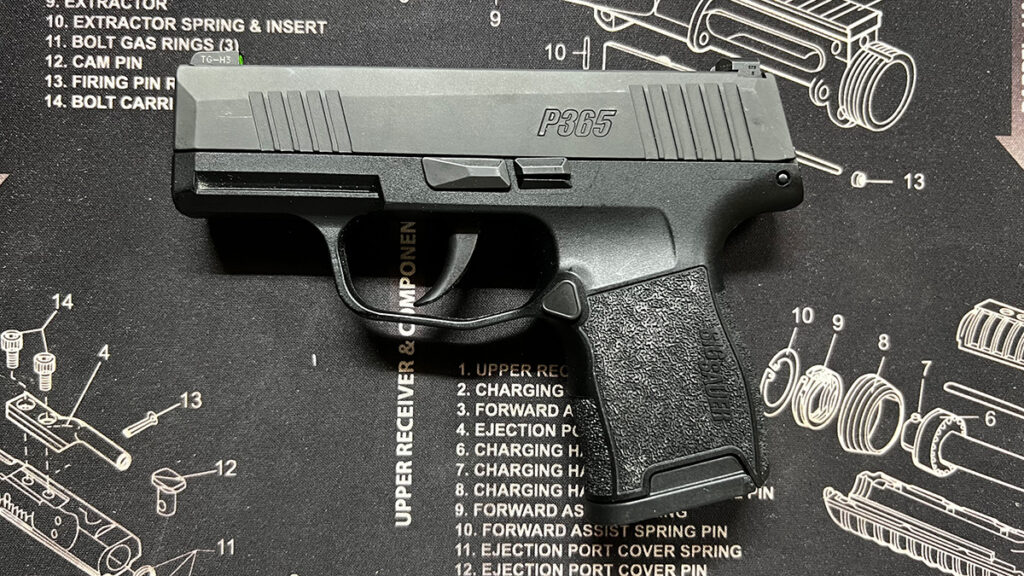 Over the years, the Sig Sauer P365 has emerged as one of the top concealed carry guns for various reasons, including its innovative features and suitability for different users.
Firstly, its innovative design sets it apart from the competitor models. The Sig P365 has pioneered the 1.5 stack magazine, which has increased the magazine capacity in a surprisingly compact pistol.
The magazine options of this pistol are critical to its competitive edge, carrying 10+1 rounds with the smallest stainless steel magazine and going up to 15+1 with the largest.
This flexibility caters to individual preferences, providing a choice between a compact design and a slightly longer grip.
The Sig P365 has shown versatility with various models catering to different user needs, including various calibers and models with night sights.
These personalized options make it the perfect pick for those seeking a tailored concealed carry solution.
Sig's intention behind calling it the "365" was to denote that it is designed to be carried every day of the year, implying its daily applicability.
It's also recognized for its manageable size, being a bit smaller than the Glock 43 yet boasting considerably better magazine capacity.
The bottom line is the Sig Sauer P365 is an impressive blend of innovation, quality, and ergonomic design, which makes it one of the best concealed carry guns.
Glock 43X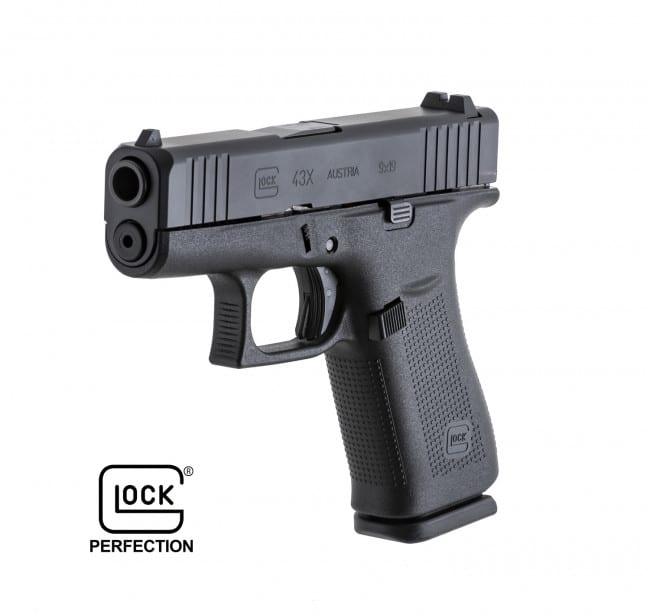 I'd argue that the Glock 43X is undoubtedly one of the best-concealed guns you can carry.
This firearm's design elements, caliber, capacity, and size make it an ideal candidate for a concealed gun.
The 43X is a 9mm caliber pistol with a capacity of 10+1 with the factory magazine. The capacity can be ramped up to 15+1 with the aftermarket Shield Arms S15 flush-fitting metal magazine.
For those who prioritize compatibility with accessories, the Glock 43X doesn't disappoint.
This handgun has front and rear cocking serrations, and the MOS model is optics-ready, allowing for easy customization.
The Glock 43X is a reliable firearm, which has been a consistent feature in Glock's sub-compact line.
The pistol might incorporate more frills, but if you're a Glock fan, you'll appreciate the no-nonsense, reliable, and comfortable-to-carry design of the 43X.
Sig P938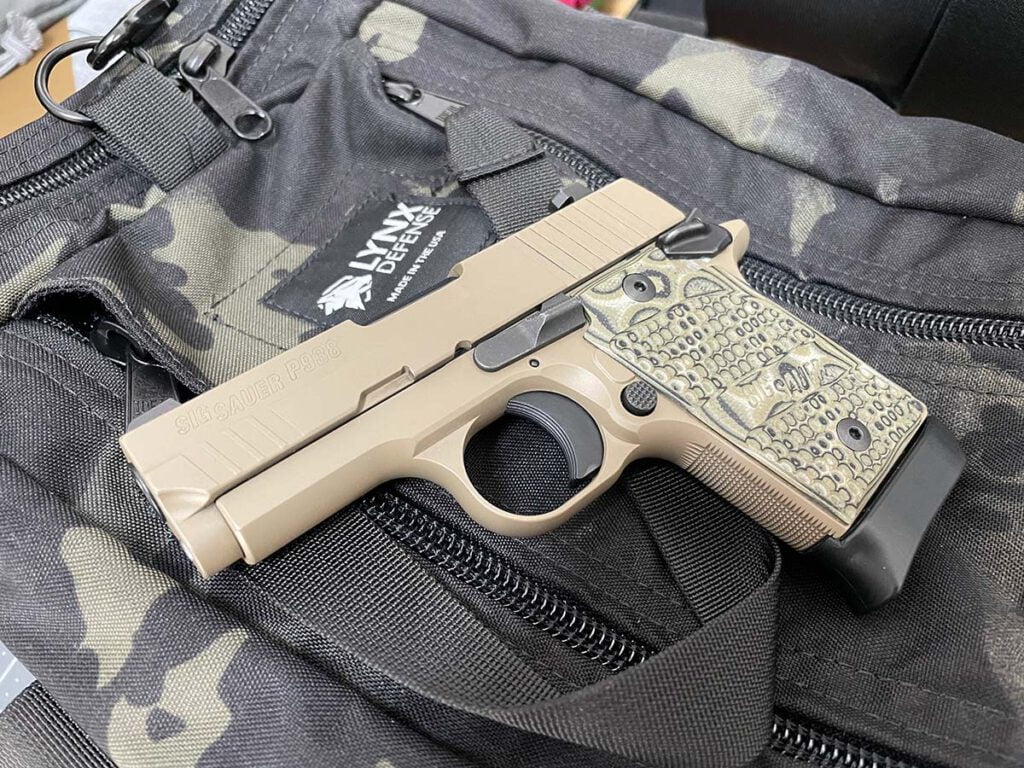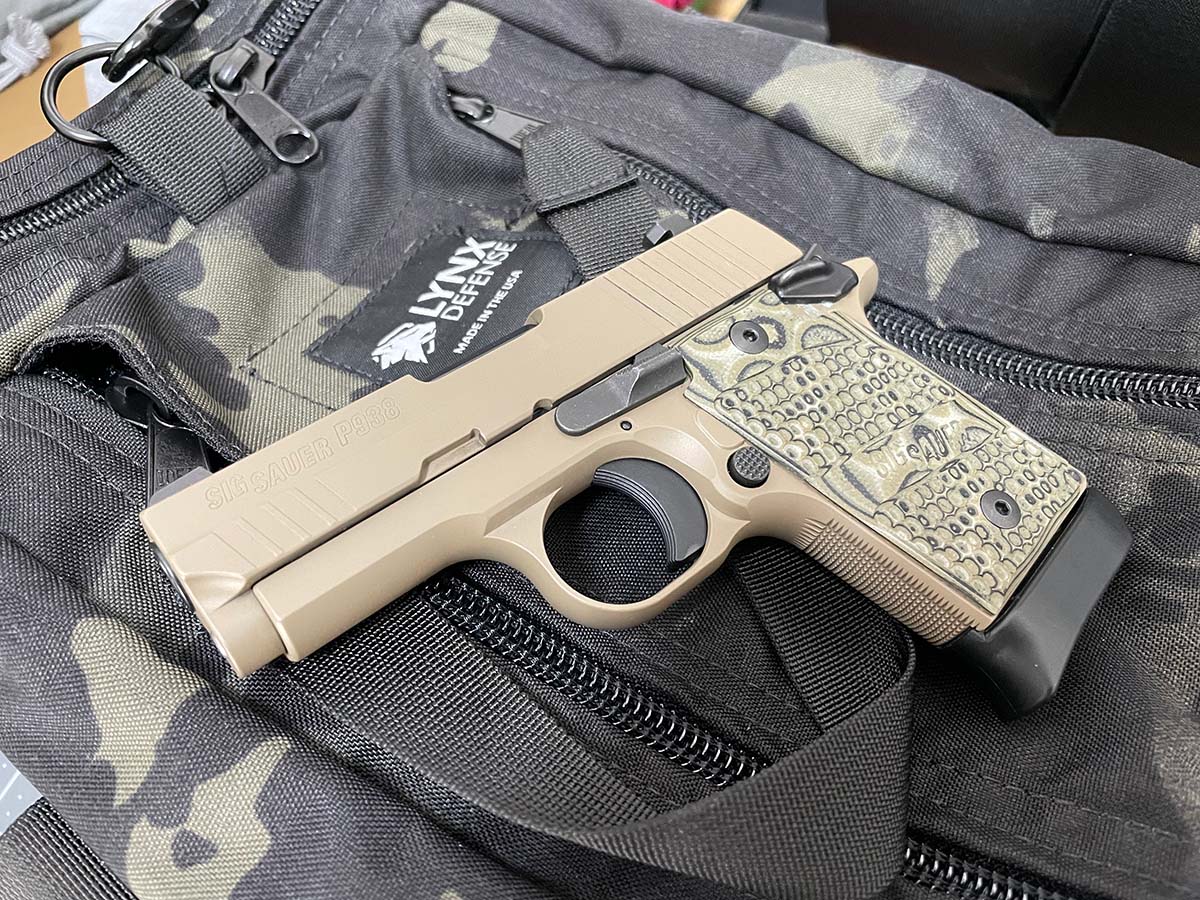 The Sig Sauer P938 is a quality-built gun; it's no surprise why this gun is heralded as one of the top choices for concealed carry handguns for fans of 1911's.
I find that its high-quality craftsmanship is unparalleled and absolutely justified by its price point—a testament that top-tier quality indeed comes at a cost.
Introduced as a scaled-up iteration of the P238 to support 9mm cartridges, the Sig P938 exhibits superior engineering brilliance from Sig Sauer.
Complete with an excellent trigger mechanism and a metal frame, the P938 feels comfortable, ergonomic, and well-balanced in the hand.
Despite its small frame for a 9mm, its additional weight provides a shooting experience that's undeniably easier compared to smaller polymer guns like the LCP MAX.
What sets the Sig P938 apart is its design, inspired by the iconic 1911 format.
Slim, small, and uniquely lightweight, it's almost like holding a miniaturized 9mm version of the 1911, except for the all-metal design that aids significantly in absorbing recoil.
Kimber Micro 9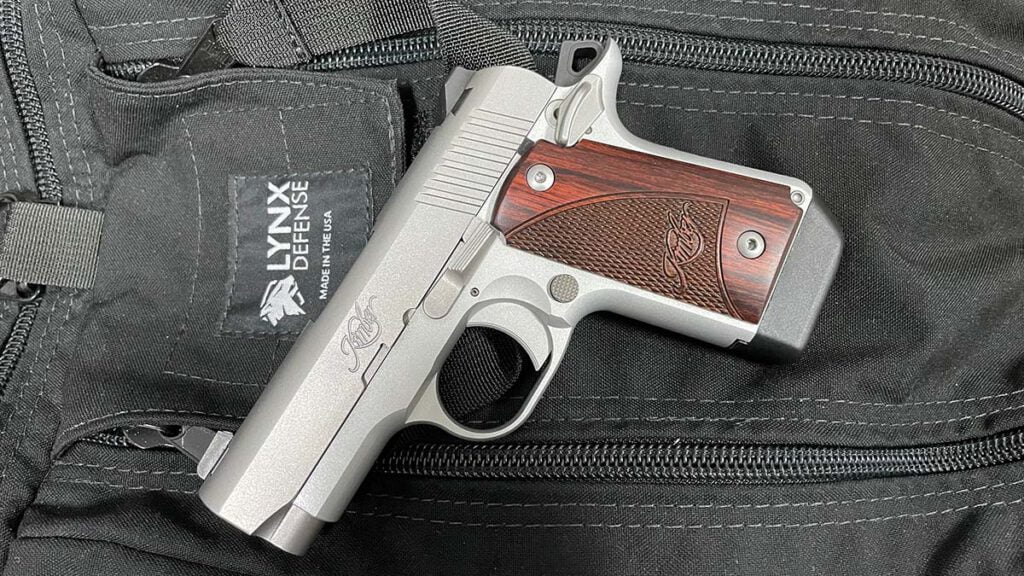 The Kimber Micro 9 has consistently proven itself superior in terms of reliability, portability, and performance.
At its core, the Micro 9 is modeled after Colt's Mustang, albeit it surpasses its predecessor in reliability.
It isn't merely a version of the Mustang—it outshines the original. By design, it is comparable to a miniature 1911 pistol.
The Micro 9 incorporates its fundamental design but brings a more sure-handed experience to the table.
Its single-action functionality speaks volumes about its adaptability. This means that the hammer requires manual cocking before taking the first shot. However, any subsequent shots will automatically rear the hammer.
Arguably one of its most attractive features is its smooth trigger.
Kimber's Micro 9 offers a light and remarkably fluid trigger experience. Despite its small size, it performs exceptionally.
One can't fully appreciate the ingenuity behind its design until they've gotten a first-hand shooting experience.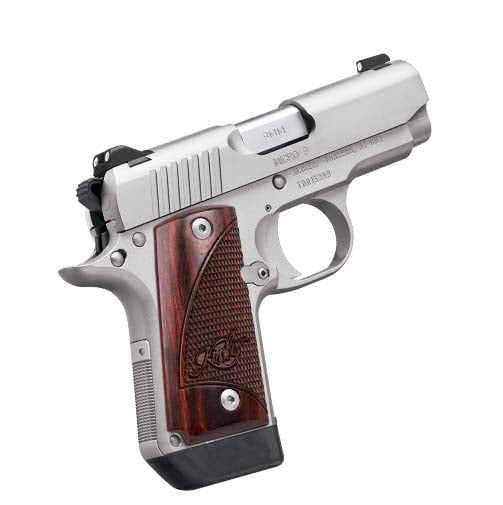 • Caliber 9mm
• 7 Round Capacity
• Weight 15.6 oz
Heckler & Koch VP9SK
This subcompact pistol is the perfect blend of precision, power, and portability, making it an excellent choice for responsible citizens looking for a compact firearm for everyday carry.
Featuring the signature technical finesse and innovative design of Heckler & Koch, the VP9SK packs all of the desirable features of its larger frame counterparts but in a more concealable format.
One of the most lauded aspects of the VP9SK is how exceptionally shootable it is.
It has an excellent ergonomic design with exchangeable backstraps that can cater to just about any hand size.
Whether you have a larger hand or prefer a slimmer grip, the VP9SK has got you covered.
Also noteworthy is the large trigger guard that gives fast access to the trigger, even with gloved hands.
The VP9SK also has an incredible trigger quality.
Known for being one of the best out of the box, it allows for a smooth pull and release, greatly contributing to the firearm's overall performance.
Its reliability is also worth mentioning – another characteristic for which Heckler & Koch is renowned – making it both a dependable self-defense tool and a worthy investment.
Despite its myriad benefits, prospective buyers should be aware that accessories for the VP9SK may be less readily available compared to more popular or well-known models.
However, for those willing to invest the time and possibly money to find the right accessories such as holsters, the VP9SK can serve as an efficient, reliable concealed carry weapon.
High-quality as it is, the VP9SK comes with a price to match. But considering its blend of portability, performance, and precision, it's worth every penny.
PSA Dagger Compact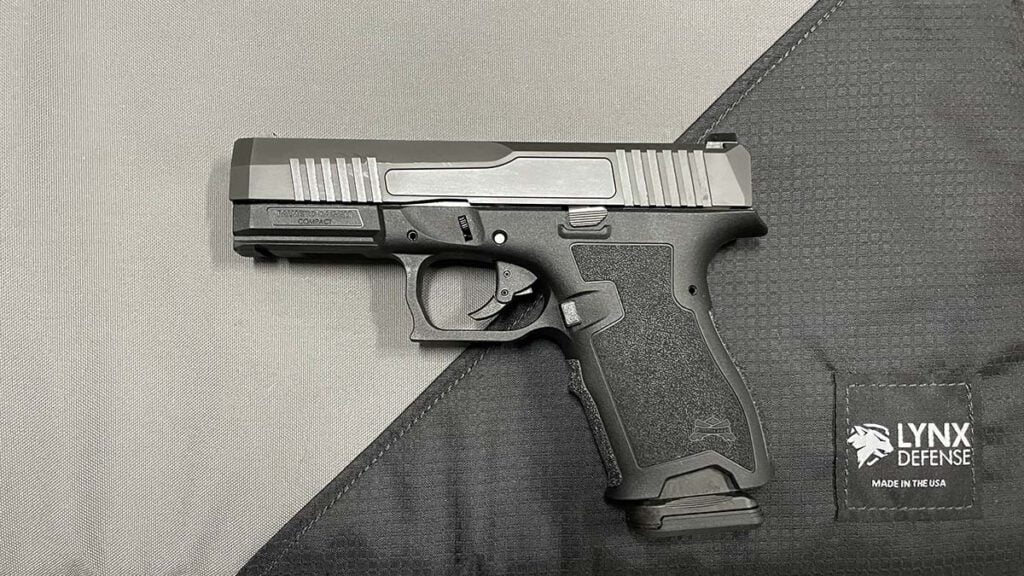 What sets the PSA Dagger Compact apart from the multitude of concealed carry guns on the market is the price.
It's extremely affordable and comes in several colors and designs to satisfy your tastes.
The Dagger Compact is robust and resilient, showing consistent operation and functionality even under continuous use.
I like the Dagger and have had no malfunctions or reliability issues with the gun.
My original criticalness of the trigger feel has since been changed and the triggers are much better and smoother than originally released.
In the realm of concealed carry guns, the PSA Dagger Compact stands out as an exemplary choice.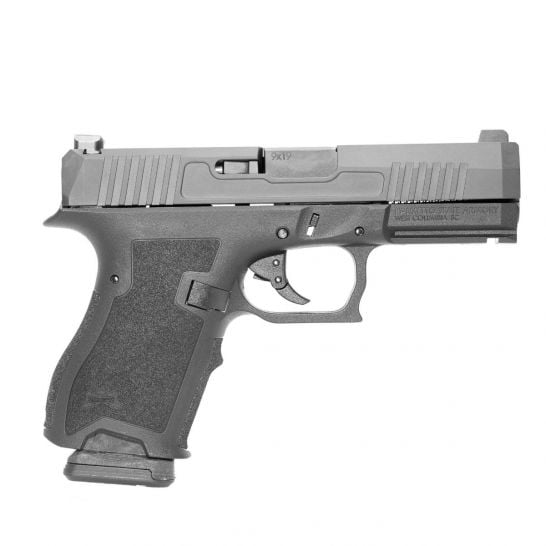 • Action: Striker Fired
• Caliber: 9mm
• Frame: Polymer
• Weight: 22.4oz
• Barrel Length: 3.9″
Taurus G2C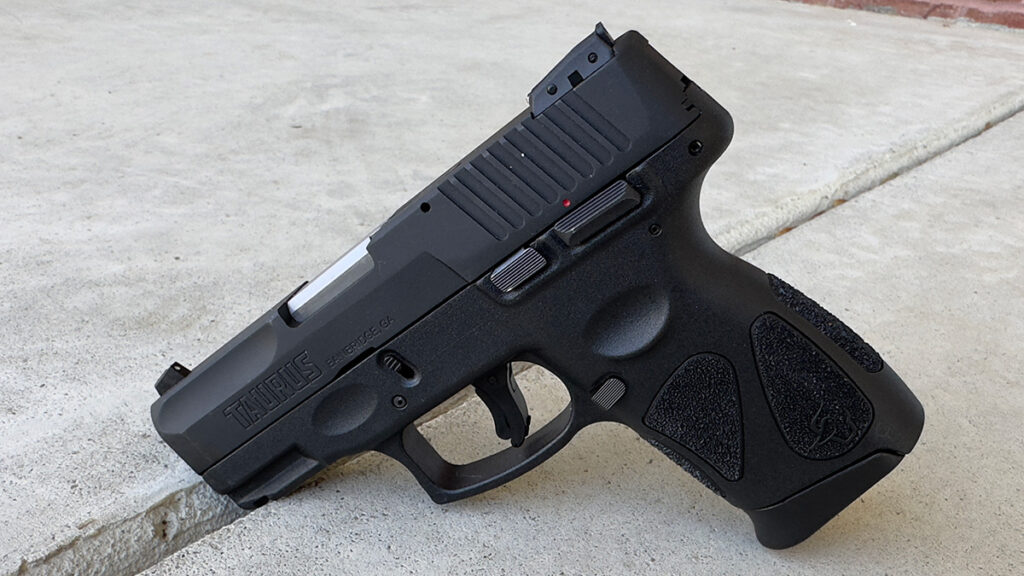 I would recommend the Taurus G2C to individuals who are looking for an affordable yet reliable firearm, especially if concealment is a significant factor for them. It offers an excellent blend of size, firepower, and control, making it a great value for the money.
Lastly, the named 'pinky extension', which allows for improved grip, further enhances handling comfort and delivers a more confident shooting experience.
So, it's particularly suitable for individuals relatively new to guns, who would appreciate an easy-to-handle, reliable-fire, and inexpensive unit.
So, for concealed carry enthusiasts looking for a firearm that offers reliability, reasonable capacity, excellent ergonomics, and great affordability, the Taurus G2C is undoubtedly a top contender.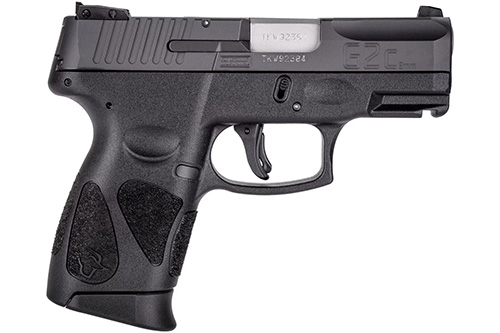 Caliber: 9m
Capacity: 12 Round
Weight: 22oz
Smith and Wesson 442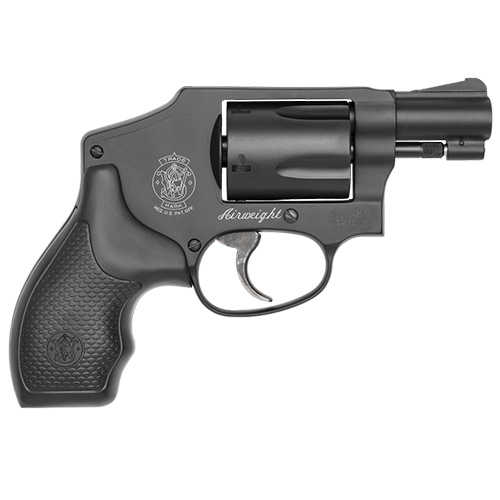 This superior snub nose .38 Special revolver is a standout because of its diligence as a reliable backup and its impeccable application in everyday deployment.
The Smith and Wesson 442 is renowned for its controllability, mainly attributed to the J-frame design that conceals the hammer.
While the 442 is a prudent choice for all, it is particularly perfect for those who prefer to carry small and unnoticeable firearms.
Noteworthy is its quality that outweighs its affordable cost, demonstrating true value for money, especially for those uncertain about substantial investments.
Moreover, the compact specifications further build on the reasons for its reputation. With an overall length of 6.3 in, an overall height of 4.6 in, and weighing a mere 14.7 oz, it's amongst the most compact revolvers for concealed carrying available in the market.
While its all-enclosed hammer design makes it only capable of double-action shooting, this characteristic could, in fact, be seen as an exceptional attribute rather than a drawback.
Sig Sauer P365 XL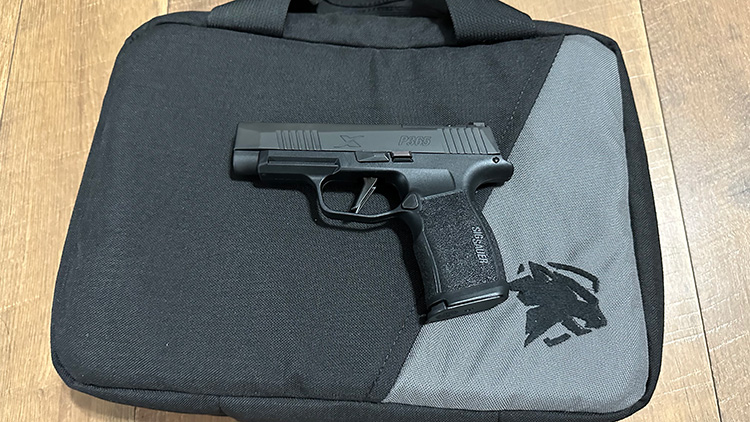 In the world of concealed carry guns, the Sig Sauer P365 XL has carved out a reputation for being one of the best options.
This isn't simply a conjecture; it's a position earned on the basis of a set of remarkable market share.
The P365 XL owes much of its recognition to the innovation of the 1.5-stack magazine.
This leading-edge design affords the P365 XL a remarkable magazine capacity, making it a very small pistol with a good magazine capacity.
Given its compact size, at just about 5.8 inches overall length, it is quite easy to conceal, a pivotal feature for anyone looking for a concealed carry.
The P365 XL isn't a one-size-fits-all deal. Sig Sauer has introduced various models of this impressive pistol, offering a range of options that include large frame types, different calibers, and night sights.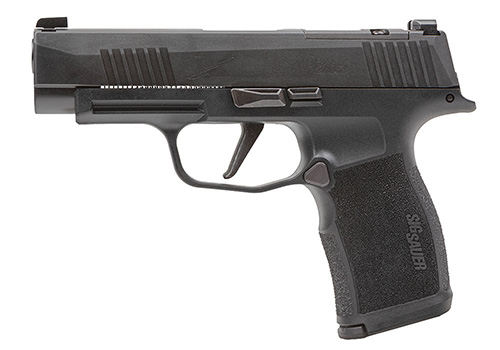 • Caliber: 9mm
• Action: Semi-Auto
• Weight: 20.7 oz
Springfield Hellcat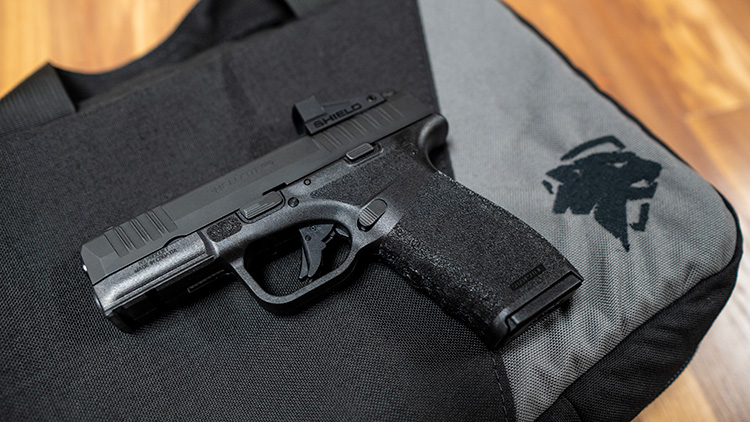 I'm highly impressed by the Springfield Hellcat Micro-Compact. At first glance, the Springfield Hellcat might seem like just another micro-compact gun, but it's far from that.
The key features of this model are its tritium sights, 11-round and 13-round magazine options, and an adaptive grip texture.
One of the most unique aspects of this weapon is that it supports a rail, which allows for the attachment of additional accessories as per individual preference.
The user reviews reveal that despite its small size, the Springfield Hellcat is notably accurate.
Its reliability is another crucial factor that boosts its reputation as a top-notch concealed carry gun.
But this is not to say that Springfield Hellcat is for everyone. If you have larger hands, this gun might feel a bit small.
The recoil is also slightly more pronounced, which may affect rapid fire accuracy for some shooters.
So, if you're considering this firearm, make sure to pick it up, handle it, and if possible, shoot it, before making your final decision.
This should be in the running if you want a new-to-the-market concealed handgun.
Caliber: 9mm
Action: Semi-Auto
Weight: 21 oz
S&W M&P Shield Plus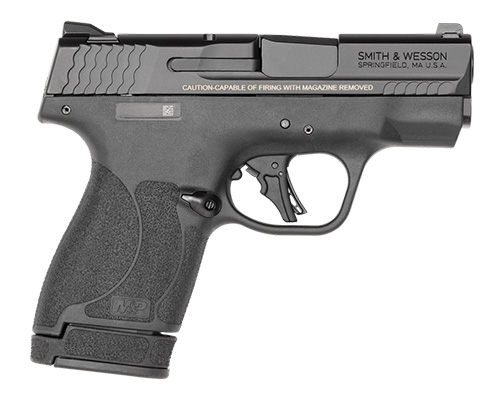 S&W M&P Shield Plus is a long-testing gun that finally got the trigger update it needed. I would consider this gun a decent contender now that the trigger has been fixed.
S&W is a timeless brand that is a household name and this gun will be reliable and will work great in a self-defense situation.
What to Consider for Concealed Carry
Size and Weight
The size and weight of your CCW are critical aspects to consider when deciding on the right one for individual needs.
Firstly, the size and weight of the gun have a direct impact on its concealability.
Naturally, a small, lightweight firearm will tuck away much easier than a larger, heavier one.
This is particularly important for those who need to maintain a low profile, perhaps for personal safety or professional duty.
A petite 105 lb. woman can likely conceal a smaller caliber firearm than a 250 lb. man who stands 6ft tall, further illustrating the subjective nature of firearm concealability.
Next, these factors also significantly impact the comfort of carrying a concealed gun daily.
An overly large or heavy firearm can become a burden, causing discomfort and making the person less likely to carry it regularly.
Most people prefer their daily carry gun to be like a reliable daily driver: a fitting, stealthy profile that sits comfortably, waiting until you need it.
Finally, the size and weight of your firearm can greatly influence the choice of carrying method and clothing.
For example, a lightweight, compact gun can comfortably carry in an inside the waistband holster.
Caliber and Capacity
Take into consideration two core factors – caliber and capacity.
These two elements play a significant role in the efficacy and concealability of a concealed-carry gun.
The 9mm caliber remains the top chosen caliber for concealed carry due to its moderate size, effective terminal ballistics, and general suitability for most scenarios.
However, the determining factor here is not just the global popularity but the personal comfort and preference of the individual gun owner that matters the most depending on their taste and how well they shoot the gun they carry.
Changes in physique or wardrobe requirements might also affect the caliber choice, as it varies what sizes and styles of firearms can be concealed comfortably.
So, it's vital to understand that while large calibers might offer better terminal ballistics, they might not necessarily be the best for concealed carry if they compromise on concealment and comfort.
Secondly, the capacity of a firearm must be considered.
Most of my recommendations for concealed carry firearms are data-driven, and the FBI data suggests that very often, most self-defense shootings involve less than six shots fired.
However, in my opinion, having ammunition beyond this count is often recommended, as in self-defense situations, it is better to have ammunition and not need it than to need it and not have it.
Hence, the capacity of a firearm is a serious factor to consider, favoring guns that occupy the higher end of the capacity spectrum and can be reloaded quickly.
Having a spare magazine or two as part of your concealed carry kit can often make the difference between feeling prepared and feeling vulnerable.
Regarding the debate on caliber and capacity for concealed carry guns, the central consideration remains how concealable and comfortable the firearm is without compromising on its readiness for self-defense scenarios.
Trigger and Action
These key features directly influence the firearm's functionality, safety, and user-friendliness, making their selection tailored to individual preferences and skill levels.
Striker-fired semi-auto guns, like the Glock 19 and the S&W M&P 2.0, are popular due to their mechanistic simplicity.
Preparing them for firing requires pulling the slide to cock the firing pin. This makes them an excellent choice for novices looking for a simple and straightforward experience.
However, these guns require judicious handling due to the risk of accidental discharges. Also, they require re-cocking during dry fire practice, which might be cumbersome for some.
Single-action revolvers, on the other hand, require cocking for every shot. Despite the manual cocking, they are noted for their short, light trigger pull, a feature that may appeal to users who prioritize trigger sensitivity.
Conversely, double-action pistols like a Beretta 92x can cock and fire with the firing mechanism completely disengaged, providing an added safety factor.
There are several variations to consider within this category, such as double-action/single-action (DA/SA) semi-autos, with a longer, harder trigger pull for the first shot but swiftly transition to a more manageable single pull for subsequent rounds.
Double-action only (DAO) models maintain a consistent but often more lengthy trigger pull.
These various options offer users choices based on their preference for safety, ease of use, and shooting skill level.
Comfort and Ergonomics
First and foremost, comfort optimizes the carrying experience and may crucially contribute to the consistency of your carry habits.
A concealed carry gun that is uncomfortable to carry or handle is less likely to be used, thus defeating its purpose.
On the other hand, the ergonomics of a concealed carry gun ensures you can handle the weapon confidently and effectively when needed.
Features that enhance ergonomics include the gun's design, size, weight, and grip.
It's important to choose a gun that fits your hand properly to ensure a firm grip.
This will certainly help in controlling the recoil while shooting.
Gunmakers have considered this and as a result, most modern polymer-framed pistols come with replaceable backstraps and palm swells of different sizes, offering users some level of customization.
Concealability
Concealability remains one of the most crucial factors when choosing a concealed carry gun.
Its importance is deeply rooted in the practicality of carrying a hidden firearm and the mandate for concealed carry guns to be unnoticeable to the casual observer.
The concept of concealability is subjective, with several variables contributing to the size and style of firearm you can comfortably and discreetly carry.
These variables include the body size and shape of the individual, wardrobe requirements, and the intended carry position.
Additionally, choosing a concealed carry gun is not only a right but also a responsibility.
It means being safe, armed, trained, and prepared—an effective concealed carrier—and thinking about protecting yourself against potential legal issues.
However, owning a gun doesn't necessarily make you armed, as knowledge, steady practice, and competent training are equally important as the gun itself.
For assessing concealability, there are several aspects to consider. The first one is to assess the physical size and shape of the gun.
Ultimately, it needs to fit comfortably within the area where you plan to carry it.
If it's too large, it might bulge or show under your clothing, defeating the concept of concealed carrying.
The next key aspect is the weight of the gun—lighter firearms are less likely to pull down your clothing and draw attention. Lastly, consider your wardrobe to ensure it can adequately cover the weapon.
Budget and Cost
Budget and cost have a particular significance that cannot be underemphasized.
It's 2023, and the market is inundated with an expansive array of options, with prices varying greatly depending on specific features, brands, and models.
Opting for a cheaper firearm may seem enticing, but it's fundamental to ensure that cost-cutting does not compromise on essential gun features like ergonomics, reliability, and accuracy.
The price of a concealed carry gun can be affected by several factors. For example, handguns by popular manufacturers like Smith and Wesson, Glock, and Ruger tend to fall in the $300-$500 range.
You can expect a good mix of features and quality in this pricing bracket. Guns in this category balance affordability and performance, making them a popular choice for many individuals.
You can explore the best concealed carry guns available for a higher budget, around $600 and above.
In contrast, a $300-$500 budget can also secure a decent concealed carry firearm, particularly if you're open to considering used guns.
Many people buy handguns they never use, and these eventually make their way to used gun racks in stores or end up at estate sales.
Safely Carry and Store Your Gun
Choosing a concealed carry gun
Firstly, the importance of concealed carry gun is undeniable and should be given serious consideration.
It's not just about exercising your constitutional right to bear arms. It's about preserving your life and well-being, that of your family, and potentially others should you find yourself in a dire situation where a threat must be neutralized.
It's a question of life and death. As such, selecting the right concealed carry weapon is paramount.
It should be a gun that you can operate accurately and efficiently.
Here's where the data comes in handy – research tells us that if you need to shoot for your life, hitting the vital areas of the individual posing threat is crucial, so you must ensure you can handle your chosen firearm well.
Secondly, comfort and suitability for everyday carry, or EDC, are essential considerations.
The firearm's size, weight, design, and how it fits in your hand and holster are all critical factors.
The various options, including compacts, sub-compacts, micro-compacts, minis, and pocket pistols, add an enhanced degree of complexity to your choice, but they also ensure that there's something for everyone.
Look for a trusted brand or model renowned for its reliability, performance, and longevity.
Keep in mind – the best concealed carry handgun doesn't have to be the most expensive or the one with the most features.
It's the one that fits well in your hand, points naturally, and enables you to hit the target effectively and consistently.
At the end of the day, the objective of concealed carry is self-defense, and your gun needs to facilitate that purpose efficiently.
Check laws in your state regarding concealed carry
Becoming an armed citizen is a significant lifestyle choice that demands more than just purchasing a concealed carry gun.
Key among these demands is the mastery of your firearm. The process calls for continuous education and practice, a lifelong commitment to safety, skill, and understanding.
In light of this, it's essential to understand and conform to your state's regulations regarding concealed carry.
To check the laws in your state, you first need to determine which government body is responsible for regulating firearms.
Usually, it's the state police department or the department of public safety. They will often provide comprehensive information about your state's concealed carry permit process and related laws.
This can include the eligibility requirements, the application process, training requirements, and renewal procedures.
Most importantly, they will provide literature on the legality of when, where, and how you can justifiably use lethal force.
Browse their website first. If the information isn't readily available or is difficult to comprehend, don't hesitate to contact them directly for clarification.
Adopt an inquisitive mindset towards any grey areas; clarity is paramount when it comes to concealed carry laws.
Beyond just knowing these laws, it's essential that you execute them with utmost fidelity.
The saying goes that owning a guitar doesn't make you a musician.
So it is with firearms – owning a gun doesn't automatically make you a responsible armed citizen.
So, beyond understanding the laws governing concealed carry in your state, you must strive for mastery and continuous refinement of your skills.
Take a Training Course
Choosing to become an armed citizen is a profound lifestyle choice.
It requires a thorough educational process and consistent practice.
Ultimately, it's a lifelong endeavor, but don't shy away. It's rigorous but the resilience pays off, alongside enjoying a good amount of range time.
Evidence of regular firearms training can be beneficial, especially if legal issues arise from gun use.
Therefore, after acquiring a concealed carry gun, look out for a credible firearms instructor.
Register for classes; they generally offer different levels of instruction ranging from the basic pistol courses (mandatory in some states for a concealed carry permit) to advanced lessons on dynamic shooting, handling low-light engagements, and mindset focus.
I've taken many firearms courses with instructors like Tony Cowden, and not only are the courses enjoyable and extremely educational.
Purchase a Holster that fits your gun
The value of investing in a quality holster for your concealed carry gun cannot be overstated.
From safety considerations secure firearm retention, to ease of accessibility, every factor underscores the crucial need for a carefully chosen holster compatible with your specific firearm.
Identifying the ideal holster isn't as straightforward as simply buying a gun and assuming any holster will do.
It's important to remember that guns and holsters are symbiotic; one is incomplete without the other.
A gun is functional, but its function becomes inherently compromised when paired with a subpar holster. Hence, your choice of a holster is just as crucial as your choice of firearm.
Each concealed carry holster—be it an IWB, OWB, shoulder, ankle, bell band, pocket, or various off-the-body options—offers unique advantages tailored to specific armed citizens yet shares comprehensive responsibilities.
Retaining the gun, covering the trigger, protecting both you and your gun, enhancing concealability, ensuring comfort when carrying, and facilitating a smooth draw and re-holster are the essential functions every quality holster must provide.
A good holster fits comfortably in your proffered carry position, thereby promoting safe and effective use of your firearm.
A fit that is too large can cause control issues, even with a firearm as seemingly manageable as a 9mm model.
Undeniably, the journey towards finding the perfect holster involves a blend of patience , trial and error, and informed decision-making.
It's often said that the proof of the pudding is in the eating. In the same vein, the effectiveness of a holster is best appreciated in actual use.
Finally, the holster's material matters, with Kydex being a commendable choice. It is robust, weather-resistant, and holds its shape under pressure, ensuring longevity and sustained performance.
Store your Gun Safely
Ensuring your concealed carry handgun is safely stored when not in direct control is a priority.
To achieve this, purchase a gun safe or handgun vault. These safely made U.S.A made storage facilities assure security of your handgun.
First, select the appropriate safe for your handgun. This requires consideration of various factors, including the size of your gun and the space available where you intend to place the safe.
Second, engage a dealer near your location for purchase after identifying an appropriate safe. Purchasing from a nearby dealer facilitates easy transportation and installation.
Third, once the safe is in your possession, carefully read the user manual to understand how to operate it.
Understanding the functionality of the safe is crucial for easy access in case of emergencies.
Lastly, always ensure to securely lock the safe whenever the gun is inside, and store the keys or passcodes in a secure place only known to you.
And remember to periodically check your safe for any signs of tampering or malfunction. A well-maintained safe is integral for securing your firearm.
Casual storage locations for a handgun are a big no. Instead, focus on securing it in a safe to ensure it's out of reach from unauthorized personnel or children.