The Bureau
$199.99
Made for the shooter who needs to carry their rifle concealed, The Bureau is a discreet carry SBR case for personal defense weapons, short barrel rifles, and AR-15 Pistols.
The Bureau SBR case will keep you from drawing unwanted attention. We designed this bag to keep you from sticking out like a sore thumb when carrying your SBR.
In stock
Description
SBR Case Features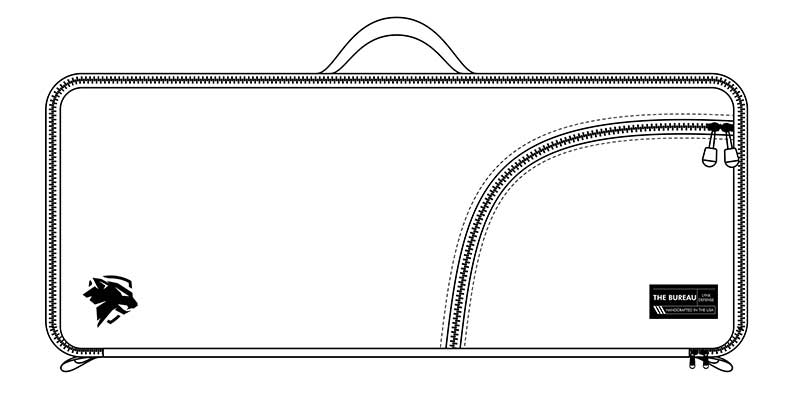 Purpose Built Interior
The Bureau has a streamlined, functional, purpose-built interior. We crafted this bag with the end-user in mind. We wanted to make sure there were plenty of storage options as well as the perfect amount of weapon retention.
This case was created for the SBR or pistol AR of your choice and should fit any 10.5″ or shorter barreled rifle.
SBR Case Dimensions
We went to great lengths to make sure we had the perfect measurements for our discreet SBR case. We factored in the most popular SBR barrel lengths as well as overall lengths. The Bureau is 30 inches long, 4 inches wide, and 12 inches tall.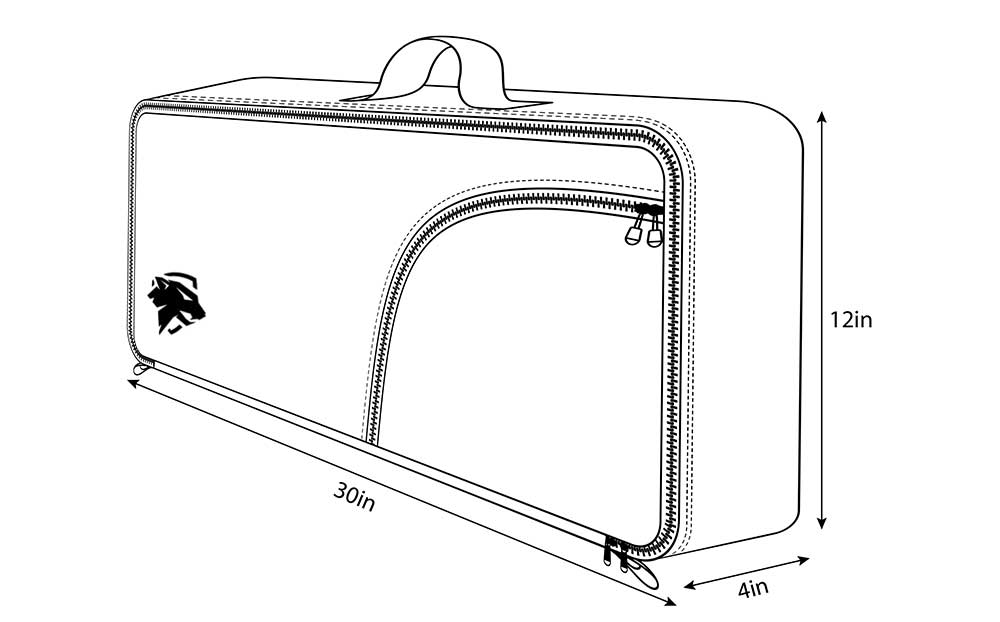 Purpose Built Case
The Bureau rifle case was specifically designed to fit Short Barreled Rifles(SBR), AR Pistols, and Personal Defense Weapons(PDW) with or without a Pistol Stabilizing Brace. The Bureau is ideally designed to securely protect your firearms and necessary shooting accessories, such as magazines and ammo.
Dimensions
Measuring at 30 inches long, 4 inches wide, and 12 inches tall, this discreet rifle case will accommodate rifles with collapsible stocks, folding stocks, and most rifles with barrels under 10.5 inches.
Tough Construction
We chose long lasting Cordura Fabric for the Bureau. We wanted to make sure it was built to the highest quaility standards.
Built-In Toughness
Much like the 36″ Discreet Carry Rifle Case, The Bronx, we don't want your rifle to be at the mercy of the elements. So we put Polypropylene Fluted corrugated plastic wrapped in closed-cell foam in the front and back of The Bureau to ensure it will hold true to form and protect your firearm, ammunition, and other gear.
Sling Style Carry
Two External D-Rings allow versatility of strap placement; shoulder carry or quiver carry (sling). With The Bureau's no-slip strap pad, it will carry great no matter if you shoulder carry or sling carry.
Discreet Everyday Design
Our classic low-profile design for this rifle case is discreet and designed for those looking for something less tactical and in-your-face. But less tactical doesn't mean less storage. We've added a large exterior pocket to store your must-have accessories and keep them within arm's reach.
Modular Attachment System
We don't believe in wasted space at Lynx Defense. That's why we included a full hook & loop back wall of the bag which acts as a modular attachment system to safely attach extra pockets, medical kits, or whatever else you may need without worrying about damaging your firearm.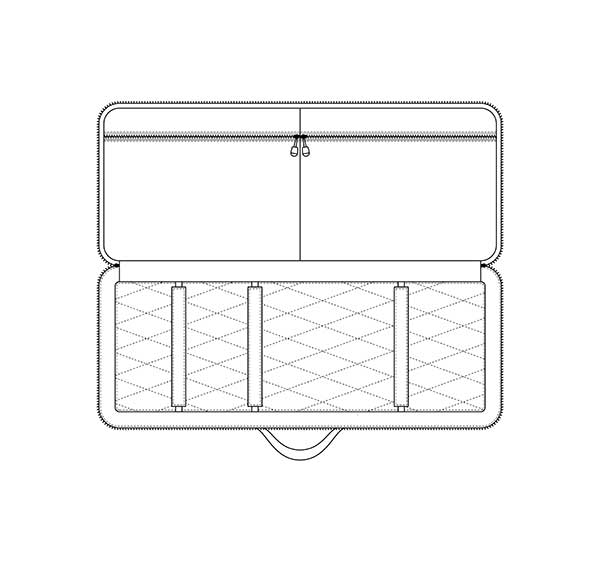 2 x Internal Zipper Pockets
Magazines, ammo, hearing protection, and more can all be stored inside The Bureau with our two separate internal zipper pockets. These pockets provide ample storage for your everyday carry and range needs. The pockets span the full length of the lid panel and are separated in the middle providing two individual pockets.
3 x Configurable Security Straps
Storing your firearm with standard-issue security straps can be frustrating, especially when they're not in the right place. Our three interior straps are configurable, so you have complete control over how many straps to use and when to use them.
The Covert SBR Case Built for You!
Since releasing The Bureau in March 2020 it has quickly grown to be one of our most popular cases. We are excited to continue to make world-class range gear for our customers. If you are still on the fence about what case to purchase see why we recommend a discreet rifle case.
Handcrafted in the USA
Every Lynx Defense bag is carefully constructed in Selma, North Carolina.
Made With 500D Cordura Fabric
This SBR bag is made with 500D Cordura Brand fabric which means it will stand the test of time and provide fantastic protection for your short barrel rifle.
Fully Modular SBR Case
Creating a bag that will fit every firearm is impossible. But creating a bag to fit most firearms is what we strive to do. We have also put a large focus on trying to make sure that every user of The Bureau rifle case can customize it to their specific needs. We created a full velcro loop back wall to allow you to put anything from our line of attachments to your own attachments, morale patches, and more.
Our Cases are Under Promised. Overbuilt.
Our number one priority in all of our products is durability. We double-stitch our bags to ensure that they will last. We are so confident in our products we back them with a lifetime manufacturer's warranty.
In true Lynx Defense fashion, The Bureau is handmade in the United States of America.
Additional information
| | |
| --- | --- |
| Weight | 3 lbs |
| Dimensions | 30 × 4 × 12 in |
| Zippers | Ideal Brand |
| Fabric | 500D Cordura |
| Product Origin | USA |